Men-in-yellow thrashed Kholi's men with an eight-wicket victory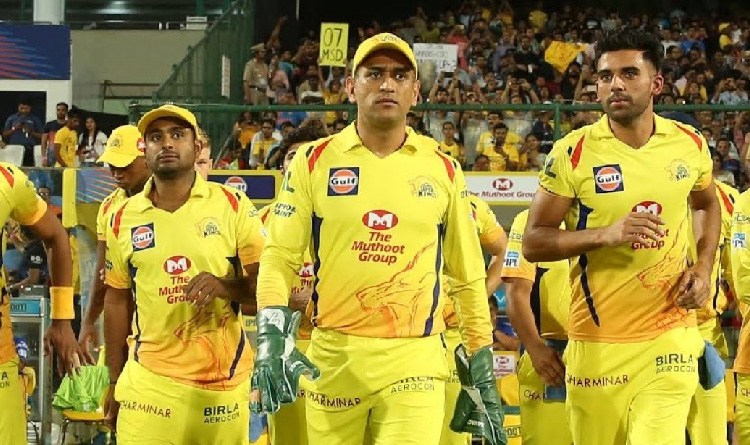 Cricbuzz
Match 44 of the Dream11 Indian Premier League (IPL) 2020 witnessed an all-round performance by CSK. CSK did an exceptional job limiting RCB to 145/6 and brilliantly chasing down the target to register a win with eight wickets in hand.
Ruturaj Gaikwad's unbeaten fifty and Sam Curran's three wickets helped CSK defeat RCB.
On Sunday, at the Dubai International Cricket Stadium, CSK and RCB battled against each other. Winning the toss, captain Kholi elected to bat, and Aaron Finch and Devdutt Padikkal came to start the innings. With Sam Curran taking out Aaron Finch in the fourth over, the partnership couldn't settle, and soon RCB saw the departure of Devdutt Padikkal for 22 runs.
Virat Kholi and AB de Villiers came together to surge the score beyond 120 before Deepak Chahar take down the beast and dismissed AB de Villiers for 39 runs. Sam Curran knocked out Moeen Ali for just one run and, in the same over, dismissed Virat Kholi right after he completed his fifty. Deepak Chahar taking his second wicket dismissed Chris Morris for just two runs. A commendable final over by Deepak Chahar taking a wicket and limiting RCB to 145/6.
Faf du Plessis and Ruturaj Gaikwad came to the field to chase down the 146 runs target. Both the openers started with a bang hitting for the boundaries. Chris Morris marked an end to Faf du Plessis's rage by taking him out for 25 runs.
Ambati Rayudu joins Ruturaj, and the partnership took the score beyond 110 before Yuzvendra Chahal broker the dangerous duo taking out Ambati Rayudu for 39 runs. Ruturaj Gaikwad completed his fifty off 42 balls. Ruturaj, with the help of captain Dhoni, completed the job, this time Ruturaj finishing off in style, hitting a six off Chris Morris and registering a win with eight wickets and eight deliveries in hand.
Sam Curran and Deepak Chahar put forward the most worthy bowling performances for CSK.