Matthew Hayden says nothing matches India-Pakistan rivalry in cricket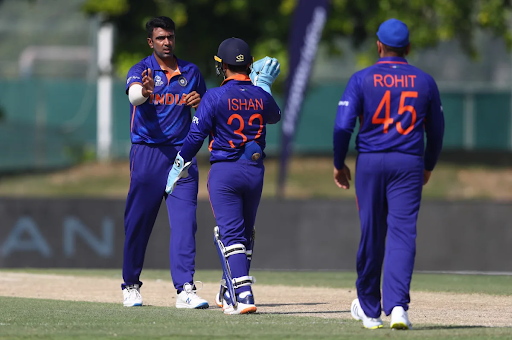 The Indian team won both their warmup matches for the ICC T20 World Cup, whereas Pakistan won one and lost the other
Australia batting great Matthew Hayden says that there is nothing in cricket that matches the rivalry between India and Pakistan as the two teams are preparing for their mega clash to be played on October 24, Sunday, which will be the first game for both the teams in the ICC T20 World Cup 2021.
India and Pakistan are placed in Group 2 of the ICC T20 World Cup 2021 along with other strong teams in New Zealand and Afghanistan. India and Pakistan will be facing off in their very first match of the tournament at the Dubai International Cricket Stadium, which will in a way set the tone for them in the upcoming mega event in the shortest format of cricket. Pakistan's new batting consultant Hayden feels that these two teams are set for a dogfight.
"Nothing that I've ever seen through the various elements of our game ever matches the rivalry of India and Pakistan,"

said Hayden. 
The Australian batting great says that Pakistan's incumbent captain Babar Azam, who is also one of the most successful batsmen in the shortest format of the sport will be targeted by opposition teams. Hayden thinks that even though captains, like another player, fail to contribute on an individual basis, they still carry a very important role of leading teams in T20 cricket.
Hayden said,
"As you've seen in the IPL, with the two dominant captains — MS Dhoni and Eoin Morgan. Even though their individual performances weren't as good, (compared to how) they have previously done within their own statistical record, the way they led their troops and conducted themselves, became an important part of UAE.
"One side is not going to run away with the game here. It's a dogfight. The conditions and margins for error will be very little. And so, good leadership will be the key. Babar commands that presence and commands that role. In the batting sense as well, he is the premium player. He will be targeted. He will be the person who every player would want to put in his pockets. There will be pressure on him both as a captain and as a batsman,"

Hayden said.