Langeveldt: Rabada needs to tighten up his control because he's not "on song"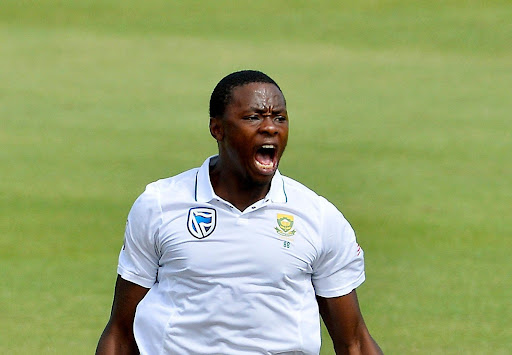 Kagiso Rabada vs Australia
Charl Langeveldt advised Kagiso Rabada to develop his control on flatter grounds in the same way that Australia's skipper Pat Cummins did after South Africa lost at the MCG to 575 runs for 8.
Three brutal days in Melbourne saw South Africa's bowlers unable to contain their opponents on a flatter surface as David Warner made a double-century, Alex Carey a century, and Steven Smith, Travis Head, and Cameron Green all made half-centuries to grind South Africa into the ground after causing Australia's batters all sorts of problems in the two-day Test in Brisbane on a lively green monster.
In an exciting bowling display, Anrich Nortje took three wickets while bowling at breakneck speed. Meanwhile, Langeveldt singled out Kagiso Rabada as the only South African bowler to allow more than five runs per over, finishing with statistics of 1 for 144 from 28 overs with only one maiden.
"I think KG wasn't on song if I can single him out, for KG, he is a wicket-taker, he always takes wickets. The challenge always for him is to be able to control that. 
I think Cummins when he started off, he leaked a few runs but then he got consistent, and he was aggressive. And I think that's [Kagiso Rabada's] challenge going forward to make him a brilliant bowler. At the moment he is one of the leading wicket-takers in red-ball cricket. But going forward playing on flatter wickets, I think that's going to be the challenge for him."
Kagiso Rabada now holds the record for most wickets in a Test match in 2022 and is the only player in Test history to have more than 200 wickets while maintaining a strike rate below 40.
It is interesting to note that Rabada has a strike rate of 39.8 compared to Cummins' 39.5. Kagiso Rabada's career economy rate of 3.38 is much more expensive than Cummins' 2.73, despite the fact that Cummins has a slightly higher average.
Since Australia's first innings run rate of 3.96 was higher than England's Bazballers' (3.89) against South Africa in Manchester in August, Langeveldt advised the entire team to pay attention to it.
"It's definitely a red flag,"
"We always pride ourselves on bowling 18 consecutive balls and that's kind of one of our KPIs. And we haven't achieved that in this game and it's a red flag going forward. We need to improve on that.
"It's been a tough three days for us I think as a bowling unit. The first session we probably didn't start well on day one. The only problem is just our control. I think it's something that we need to speak about, something we can improve.
"But being a young bowling attack, it's not an excuse, they've played a few tests together. It's just being able to control the run rate for longer periods. But I was happy with the enthusiasm that the guys showed. I think they were brilliant. Can't fault them."