"It took a long time for us to get over it," says Tamim for the upcoming tour of New Zealand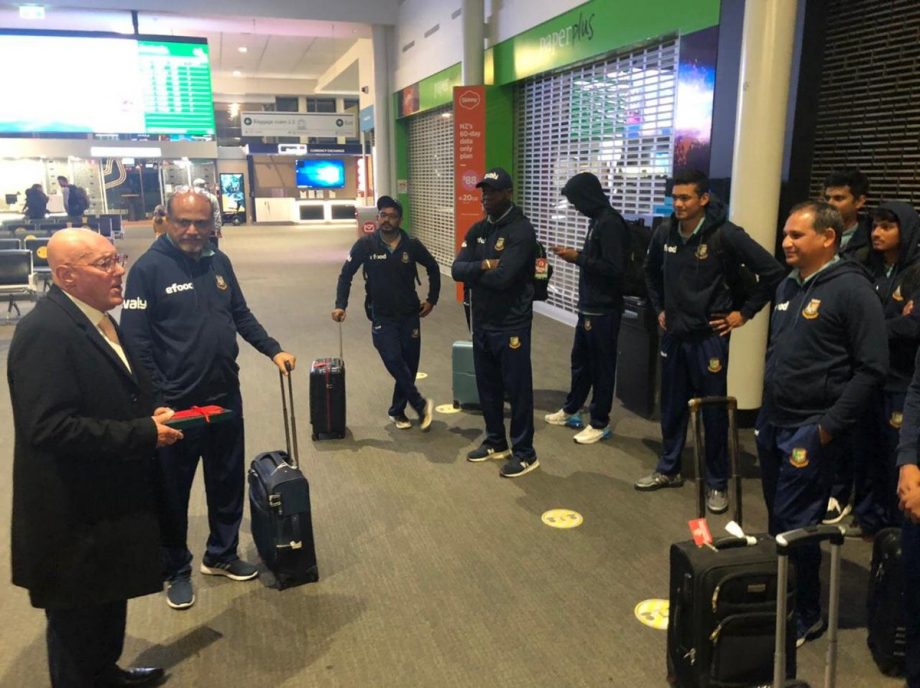 Bangladesh Cricket/ Twitter
Bangladesh's ODI skipper, Tamim Iqbal says that they have left behind the Christchurch incident as they are ready to take on New Zealand in the upcoming white-ball series.
Bangladesh arrived in New Zealand for the first time since the incident of the shooting at Christchurch that cut short their tour and forced it to postpone with an immediate effect.
"It's a very emotional part of our lives, as it took a long time for us to get over it. That's it; I just don't want to get into that thing because it's not a nice feeling to have,"

Tamim said on Wednesday (March 10). 
"It wasn't a great time, but we have to look forward to it. This is probably my fourth or fifth time in New Zealand and we always look forward to coming to New Zealand, as it is a beautiful country with very nice people. New Zealand has given us a lot of good reasons to come, and I'm sure in the future also, we won't hesitate to come."
Bangladesh has now a five-day training camp in Queenstown and the practice game scheduled for March 16 before the series.
Tamim also said that they are having a 45 days stay in New Zealand whereas in the normal situation they would have been touring for only 20 days. They would go back home and do isolation for another 14 days.
Things are different now and they have to follow the sops and protocols described by the country. Tamim Iqbal and former New Zealand cricketer, Daniel Vettori are looking forward to reuniting in Queenstown.
"He's( Vettori) already in Queenstown, ready for us, and we do have some practise sessions, and we do have practice games as well. So yeah, looking forward to it. We've been training in small groups in isolation, and now from tomorrow, we will be training as a team, so we are looking forward to it,"

said Tamim.
Both the teams are set to lock horns in three ODI's on March 20, 23 and 26 in Dunedin, Christchurch and Wellington respectively. While three T20I's will be played on March 28, 30 and April 1 in Hamilton, Napier and Auckland respectively.