Indian cricketers move up in ICC Rankings for Test cricket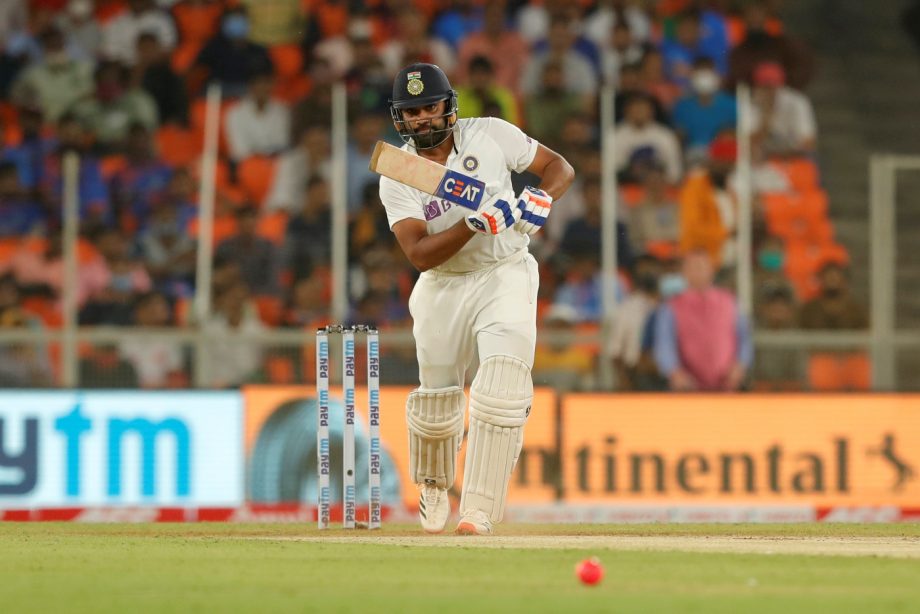 Rohit Sharma was the only batsman who found batting comfortable in both the innings of the Ahmedabad Test
India opener Rohit Sharma and spin bowling all-rounder Ravichandran Ashwin have progressed in ICC rankings for cricketers in Test cricket, with the right-handed batsmen moving up as many as six places up to attain career-best eighth spot whereas Ashwin moved to the third position for bowlers' rankings after the conclusion of the third Test against England. 
India produced a dominating show once again on a pitch that has sparked the controversy in the cricketing world with Rohit scoring 66 and 25 not out in the two innings, whereas Ashwin claiming six wickets in the match after his dominating all-round performance at Chennai in the second Test which had helped India level the series by winning the match.
India's left-arm spinner Akshar Patel, who won the man of the match award for his 11 wickets in the third test at Ahmedabad, moved as many as 30 positions up to reach the 38th position in only his second Test of his career.
Rohit, who found batting easy among all Indian batsmen at the tricky Ahmedabad page now has 742 rating points which is 20 points more than the 722 that he had in October 2019 where he was ranked 10th.
England too had their players moving open the ICC rankings for players in test cricket. The left-arm spinner Jack Leach came in to top 30, moving up three places to get to 28th after taking four wickets. England captain Joe Root, who claimed a superb five-wicket haul in India's first innings, rose 16 places to reach 72nd position. England opener Zak Crawley, who scored a fine 53 in the first innings, moved up 15 spots to get to 46th.