India vs South Africa 2022: BCCI says no to biosecure bubbles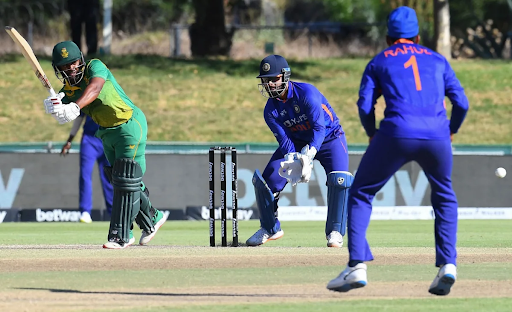 India and South Africa will play five T20Is from June 9-19
The Board of Control for Cricket in India (BCCI) has decided to conduct the upcoming bilateral series between India and South Africa starting on June 9 without the biosecure bubbles, which have been a necessary element for all cricket series and tournaments ever since the coronaries pandemic struck in early 2020. 
According to the BCCI secretary Jay Shah, the Indian Premier League (IPL) 2022 tournament, which concluded on Sunday night with Gujarat Titans winning the competition in their maiden appearance, was the last such event wherein the players were confined to strict biosecure bubbles along with their family members.
The biosecure bubbles have their own benefits as they did cut down the risk of exposure to the coronavirus by a significant margin, but they also forced players into long periods of being alone and confined to hotel rooms and lobbies, which resulted in many players opting out from important series and tournaments.
But the BCCI secretary has announced some good news for the Indian and South African cricket fans.
"If I'm not wrong, the bio-bubble for IPL-2022 was the last. For the India-SA series onwards, players will be tested (for covid), but will not be any bio-bubble,"

BCCI secretary Jay Shah was quoted as saying by the Times of India. 
"Yes, it's tough for the players. However, they got a family-like atmosphere inside the hotel bio-bubble. In the case of the IPL, we had hotels dedicated to each team. The whole tournament was held at one place. All the teams had their lounges, recreational centres (to relax and unwind). So, they also enjoyed it,"

he said. 
The BCCI secretary said that the board has done a commendable job over the course of the pandemic to keep organising cricket.
"We were amongst the first cricket boards which conducted a domestic league (during covid, in 2020 in the UAE). We created the largest bio-bubble in the world. When IPL-2020 kicked off, there wasn't a single covid case. We conducted more than 30,000 covid tests during that tournament. We've to thank the UAE government also for giving felicitating on arrival visas and providing tight security. In 2021, we tried to hold the IPL in India, but the moment there was a covid outbreak in the teams, we immediately postponed the IPL and shifted it to UAE,"

Shah elaborated.