India lost one World Test Championship point for a slow overrate in Centurion Test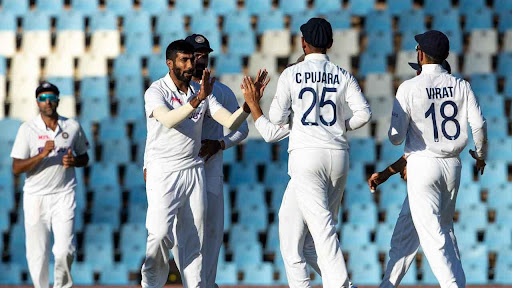 TOI Sports/Twitter
India has lost one point due to a slow overrate in the opening test game against South Africa while apart from India, another side who lose points is England for a slow overrate.
India has lost one World Test Championship point for a slow overrate during the opening test game in Centurion against South Africa.
Virat Kohli's side was also fined 20 per cent of their match fees by match referee Andrew Pycroft. Team India was seemed to be one over short of their requirement while as per ICC rules, teams are penalized one point for each over short.
"Under Article 2.22 of the ICC Code of Conduct for Players and Player Support Personnel, which relates to minimum over-rate offences, players are fined 20 per cent of their match fees for every over their side fails to bowl in the allotted time,"

the ICC said in a release.
"In addition, as per Article 16.11 of the ICC Men's World Test Championship Playing Conditions, a side is penalised one point for each over short. Consequently, India will lose one point from their points tally for this offence. Umpires Marais Erasmus, Adrian Holdstock, Allahudien Paleker and Bongani Jele levelled the charge."
India had lost a total of three points due to a slow overrate. They lost two points after the Nottingham test in England and now they have 53 points after four wins, one loss and two drawn Tests.
Indian team is now in the fourth position on the table beyond Australia, Sri Lanka, and Pakistan. Aside from India, the only side who lose points due to a slow overrate is England, who have lost 10 points and are seventh in the table with just six points.
India and South Africa will play the second test in Johannesburg from January 3 while for the final test they will meet on January 11 in Cape Town.