India hit by string of injuries ahead of England Test series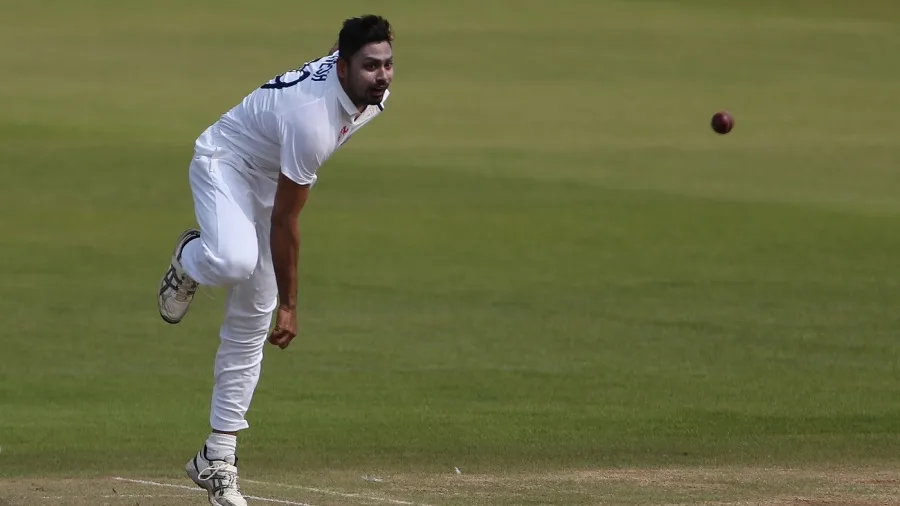 Avesh Khan is yet to make his debut for India in Test cricket
Avesh Khan is expected to miss the entire India's tour of England consisting five Tests, after the right-arm fast bowler suffered a finger injury while fielding during India's only tour match being played against Select County XI at Durham. Avesh suffered the injury on Tuesday, the first day of the three-day tour match, and it was revealed by sources on Wednesday that the uncapped Indian fast bowler could miss the Test series wherein he might have got a look-in. 
Avesh joins the list of the injured Indian players on the tour which includes captain Virat Kohli, who missed the tour game owing to a stiff back but is expected to be fit for the Test series starting on August 4 at Trent Bridge. Apart from Kohli and Avesh, the India Test vice-captain Ajinkya Rahane too missed the warm-up match in Durham due to swelling in his left hamstring, for which he is taking injections.
The young uncapped India bowler Avesh was fielding for the Select County XI when he suffered the injury, which was said to be threatening enough for him to be out of action for the entire tour that ends in mid September.
The BCCI informed on Wednesday,
"Fast bowler Avesh Khan remains under observation of the BCCI Medical Team. He will not be taking any further part on Day 2 and Day 3 of the warm-up game."
The Indian cricket board had provided late updates as to why Kohli and Rahane missed the tour match despite India making a late request to the two cricket boards for the same. The BCCI said in an email,
"Virat Kohli felt some stiffness in his back late Monday evening and he has been advised to rest from the three-day first-class warm-up game by the BCCI Medical Team.Vice-captain Ajinkya Rahane has mild swelling around his left upper hamstring. This has been addressed by an injection. He is not available for the three-day first-class warm-up game. The BCCI Medical Team is monitoring him, and he is expected to fully recover well in time for the first Test against England starting from 4th August at Nottingham." 
Apart from Avesh, India also had to spare their Australia tour hero Washington Sundar as the home team Select County XI ran short of men on Tuesday.
"The ECB made a request to the Indian team management to let two players from the Indian contingent play for County Select XI after some of their players were deemed to be unavailable either due to injury or close contacts of a Covid-19 positive person. Accordingly, Washington Sundar and Avesh Khan have been made available to play for their team,"

the BCCI said.