India batting star Murali Vijay announces international retirement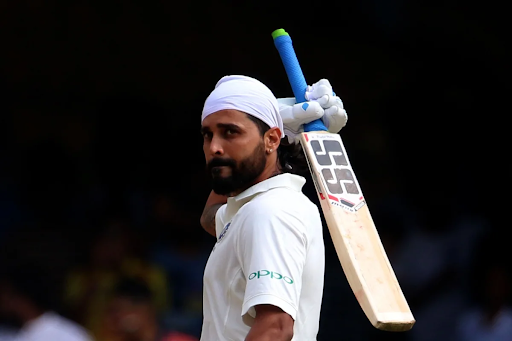 Murali Vijay was one of the stars of India's win in Australia in 2018-19
The right-handed India opening batsman Murali Vijay on Monday announced that he will be returning from all formats in international cricket and will be available for playing in various leagues around the world as well as exploring the business side of cricket.
The 38-year-old Murali Vijay played 61 Tests, 17 ODI and 9 T20Is for India from 2008 to 2020 and was also a part of the victorious squad that India had sent over to Australia, which won the Test series for the Border-Gavaskar Trophy for the first time ever Down Under in 2018-19.
Murali Vijay, who had a compact technique and immense patience against the new ball, scored a total of 3,982 runs in 61 Test matches and 105 innings, averaging 38.28, with the highest score of 167 coming against Australia in 2013 in Hyderabad. Murali Vijay scored 12 centuries and 15 half-centuries for India in the longest format of cricket.
In the limited-overs formats, Murali Vijay was not as successful as he could manage only 339 runs in 17 ODIs with just one half-century while in 9 T20 internationals, he could garner only 169 runs at an average of 18.77. Overall, Murali Vijay was an immensely successful batsman in the domestic circuit for Tamil Nadu, scoring 9,205 runs in 135 first-class matches at an average of 41.84 including 25 centuries and 38 half-centuries.
Murali Vijay was also a successful player with the white ball in the domestic circuit, averaging 40.04 in 94 matches, scoring 3644 runs with 8 centuries and 19 half-centuries. In the Indian Premier League (IPL), he played for the Chennai Super Kings, Kings XI Punjab and Delhi daredevils, while his final appearance came for the four-time title winners CSK in September 2020.
The former India cricketer made the announcement of retirement on his social media pages on Monday afternoon.
"I am excited to announce that I will be exploring new opportunities in the world of cricket and the business side of it, where I will also continue to participate in the sport that I love and challenge myself in new and different environments. I believe this is the next step in my journey as a cricketer and I look forward to the new chapter in my life,"

Murali Vijay wrote. 
Recently, the stylish batsman from Tamil Nadu had accused the Indian cricket media of not caring enough for players in their late 30s and giving more preference to young talent. In an interview with Sportstar, Murali Vijay had hinted that his retirement was coming up soon.
"I am almost done with the BCCI and am looking for opportunities abroad. After 30 in India, it's a taboo. I think people see us as 80-year-olds walking on the street,"

he said. 
"The media should also address it differently. I feel you are peaking in your 30s. Sitting here right now, I feel I can bat the best way I can. But, unfortunately, the opportunities were less, and I had to search for chances outside. I honestly feel as a person, you can only do what's in your hand. You can't control the uncontrollable. Whatever happened, happened,"

Murali Vijay added.