"If i don't get this right, I won't play again" says Jofra Archer on his injury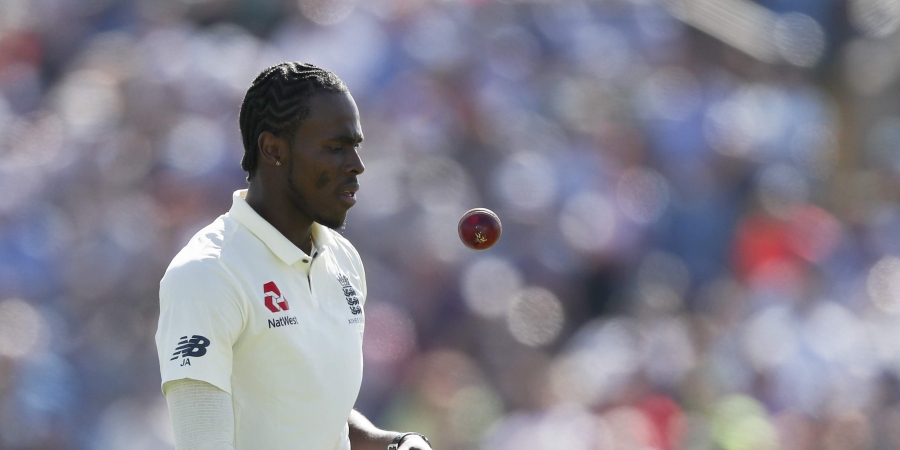 Jofra Archer
Jofra Archer says he is "quite prepared" to miss England's five-Test series against India in August and September in a bid to be ready for his twin targets of the T20 World Cup and the Ashes next winter, after undergoing what he described as a "career-defining" elbow operation on Friday.
Archer, who has been managing his elbow problem ever since being diagnosed with a stress fracture on the tour of South Africa in January 2020, was forced to withdraw from this year's IPL after playing through the pain during England's tour of India, and required a cortisone injection to get him through the five-match T20I series in March.
The ECB confirmed that he had undergone Friday's operation, after Archer had failed to come through his return to bowling for Sussex earlier this month. He bowled 29.2 overs in his comeback for Sussex's 2nd XI, but only managed 18 overs in his County Championship return against Kent two weeks ago.
He will now undergo "an intensive rehabilitation period", according to the ECB, with a review in approximately four weeks to determine his readiness for bowling. That puts him in a race against time to be fit for the first Test against India, at Trent Bridge on August 4, but Archer insists he himself is placing no timeframe on his recovery.
"One thing I am determined about post-elbow operation is not to rush my comeback," Archer wrote in his column in the Daily Mail,
"because my primary focus is to be playing for England in the Twenty20 World Cup and Ashes later this year.
"Those are my targets. If I come back before then and manage to play in the home Test series against India — then fine, so be it. If I don't, I am quite prepared to sit out the summer.
"The way I am looking at things is that I would rather miss a few weeks of a year so that I have a few more years in my career."
While England would dearly love to have their strike bowler available for the Tests against India, the timing of his operation shows that the ECB also recognise where Archer's priorities should lie.