Cummins shows confidence in the 'positive and brave' Australia unit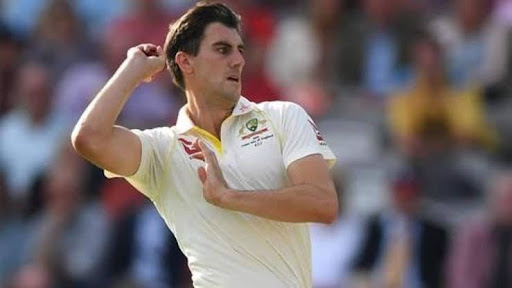 Twitter
Australia bowled out England for 297 in the second innings, Pat Cummins has hailed a "complete performance" by Australia in Brisbane and Cummins picked seven wickets throughout the match.
Australia won the first test by nine wickets on Saturday, Pat Cummins has hailed a "complete performance" by Australia in Brisbane and it was his first win as Australia's Test captain.
England skipper Joe Root and Dawid Malan stand a great partnership and both were in a good position but their partnership didn't go long when Nathan Lyon sent the Malan to the pavilion and provided a great breakthrough to Australia.
Then, Root also couldn't provide good innings and Cameron Green sent him early in the fourth morning.
"I enjoyed it,"

Cummins said after Australia's nine-wicket win. 
"A lot of things did go right, probably from the toss, with the overcast conditions. The wicket had a bit in it, and we turned up on day two and it's blue skies. So someone was smiling at me.
"Proud of everyone, it was a complete performance, the bowlers did their thing. Then Marnus and Davey's partnership and the way Travis played. [It was] a sign of a positive, brave side. I was really happy about how everyone stuck to it, we bowled without luck yesterday. We turned up positive today and not thinking about too much other than trying to get that breakthrough."
Cummins said that fellow fast bowler Josh Hazlewood and David Warner both picked up rib injuries. Cummins said that while Hazlewood will be assessed, warner should be fine for the second Test in Adelaide.
"He (Hazlewood) is a little bit sore. He came out today and was able to bowl, got through a really good spell. We just managed him, it's a five-Test summer and he's key for us so don't want to blow him out of the water on day three,"

Cummins said. 
"Nothing too serious but we didn't want it to turn into a huge injury. The key is we don't want to put him in jeopardy for the whole series. We'll take our time."
On Warner, Cummins said:
"When we had 20 to get we couldn't find him! He's fine, we didn't want to risk him. I think he'll be fine for Adelaide."