BCB allows Shakib Al Hasan to leave Sri Lanka Tests and participate in the Indian Premier League 2021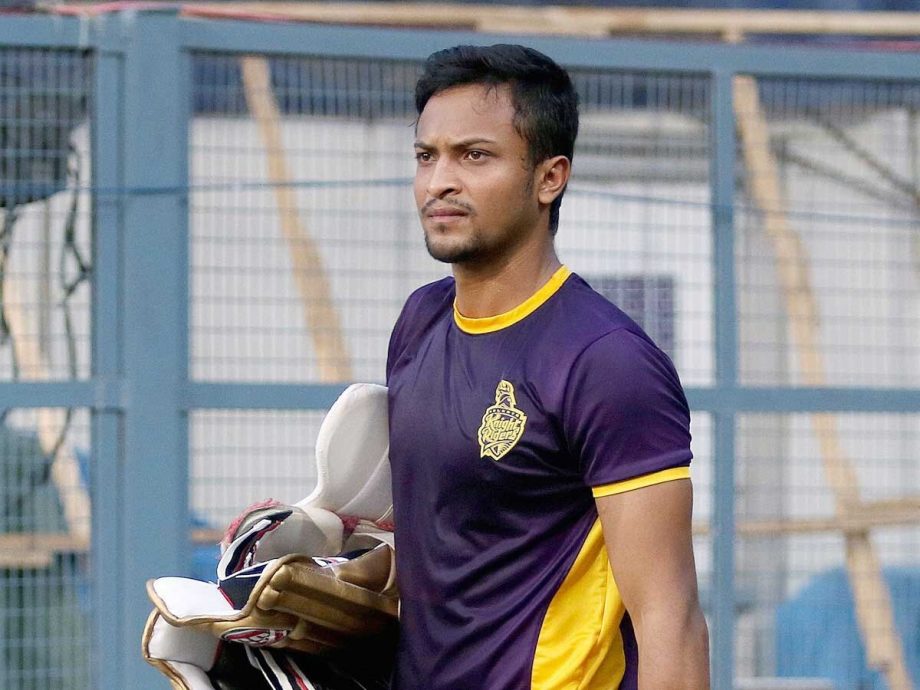 TOI Sports/ Twitter
Bangladesh Cricket Board allows Shakib Al Hasan to leave the upcoming two matches Test series against Sri Lanka in April to take part in the entire season of Indian Premier League 2021.
Shakib Al is ready to skip the forthcoming two-Test series against Sri Lanka in April in order to make himself fully available for the entire season of Indian Premier League 2021.
Bangladesh Cricket Board (BCB) cricket chairman Akram Khan confirmed the news on Thursday on February 18th, adding that BCB has granted him the leave.
The star all-rounder is expected to be a part of the three-match ODI series before the Test, in order to prove his fitness for the game.
Shakib Al Hasan is returning to the IPL after a one year ban with Kolkata Knight Riders signing him again for INR 3.2 crores at the auction. He had previously played for Kolkata Knight Riders between 2011 and 2017 and was an important member of their championship-winning sides of 2012 and 2014.
"He (Shakib) had recently given us a letter asking to skip the Test series against Sri Lanka as he wanted to take part in the IPL,"

Akram told Cricbuzz.
"We have given him the permission as there is no point pushing someone who is not interested to play (Test for the national team),"

he said.
This will be the second international assignment that the 33-year-old all-rounder will miss. Before that, he had been granted paternity leave to skip the white-ball tour of New Zealand in February-March.
Shakib Al Hasan returned to international action after his ban in the home series against West Indies before sustaining a thigh injury in the opening Test match which eventually ruled him out of the series. Following the injury, he made an outstanding comeback in the ODI series and earned himself the award of the man of the series.
BCB has worked hard to get back the postponed tour of Sri Lanka in April after multiple efforts to conduct the series after being struck in the COVID pandemic of 2020.
This is not the first time Shakib Al Hasan is taking a rest from the Test format. He had decided to take six months to break from the format in September 2017 in order to manage his workload of cricket.
He is not the only player who is avoiding his national duties before playing IPL but England players are likely not to recall it's players playing in IPL playoffs for the home series against New Zealand.