Australia cricketers brace for heavy workload starting from August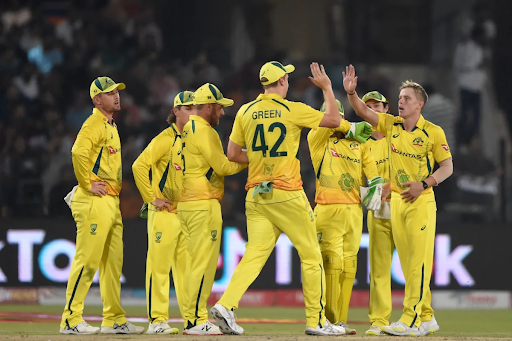 Australia will take on Zimbabwe, England, New Zealand, South Africa and West Indies in a packed calendar
The Australian cricket team has a busy season waiting for them to start in August with the men's team doing a lot of catch-up of the Covid-impacted series as the current future tours programme (FTP) of the ICC will be coming to an end.  
Australia's men's team will take on Zimbabwe in ODIs, New Zealand in ODIs, England in both T20Is and ODIs and South Africa in Tests and ODIs at home. While Australia will be hosting the ICC 2023 T20 Cricket World Cup, they will also be touring to India for a short three-match series in the shortest format later this year.
It has been reported by ESPNcricinfo that three ODIs between Australia and South Africa will be taking place after the conclusion of the Test series but the 50-over matches are yet to be confirmed following a request from cricket South Africa to have them moved but no alternative window has been determined yet.
Peter Roach, Cricket Australia's head of operations and scheduling, said, "Our strong intention is to play them as scheduled and we're working through that with South Africa. This is a really busy season of cricket and finding a spot will be difficult, but we're engaged in that discussion with South Africa and we hope to finalise that in the coming weeks."
Australia will face England on either side of the ICC 2023 T20 cricket World Cup with the T20 matches to be played before the grand tournament. Australia will also be touring India in mid-September for three T20Is.
Australia will play five test matches in the entire summer but two of them will be played against the West Indies in Perth and Adelaide from November 30 to December 4 and December 8-12, which will also be a day-night match. The Pat Cummins led team will face South Africa in Brisbane from December 17-21 in the first Test, at the Melbourne cricket ground for the Boxing Day Test and at Sydney for the New Year's Test starting on January 4.
The Australian team will then embark on another tour of India to play Test cricket, which is slated to take place in February-March 2023.