5 Indian fast bowlers to take 100 wickets at home in Tests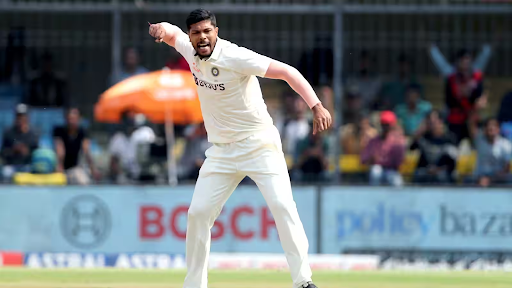 Umesh Yadav completed his 100th Test wicket at home during the 3rd Test against Australia
With India already retaining the Border-Gavaskar Trophy after winning the first two Tests, Australians made a terrific comeback in the third Test in Indore by winning it in style.
Now, Ahmedabad is all set to host the fourth and final Test of the series. A win here from Australia means they would go back with pride whereas India would like to finish the Test with a victory. If Rohit Sharma & Co. can win this battle, they would qualify for the World Test Championship Final. A loss or a draw from here can make their chances slim for the epic finale at The Oval, London.
In the 3rd Test of the ongoing series, Umesh Yadav became the latest entrant into the list with 100 wickets at home by fast bowlers. Taking 100 wickets at home has always been considered a giant feat for Indian fast bowlers as the pitches often favor the spinners and most skippers prefer to bowl the slower bowlers as the pitch gets wear and tear over the course of a test match.
With only a day left for the much-awaited fourth Test, let us take a quick glance at the five Indian fast bowlers who picked up 100 Test wickets at home. Here they are:
#5 Umesh Yadav – 101 wickets
One of India's fastest bowlers right now, Umesh Yadav is always on the list when it comes to Test cricket at home. With rich experience and splendid pace, the man from Nagpur has achieved heights in his career over the years.
Recently, Yadav grabbed his 100th Test wicket at home and made it to the list of some of the iconic Indian pacers to achieve this feat. The 35-year-old completed this feat in his 31st match at home which is a great record. Umesh Yadav has three fifers and one 10-wicket haul to his name in Test cricket. He would want to continue his dominance in the final Test to give India a much-needed victory.
#4 Ishant Sharma – 104 wickets
Another legendary Test bowler, Ishant Sharma has been brilliant for India over the years. His continuous long spells have helped India win matches all over the globe. He has been out of the squad for the last 15 months and would want to end his career with a return.
The Delhiite picked up 104 wickets at home which is a phenomenal feat. Pitches in India are spin-friendly and achieving this feat is just remarkable. Overall, Ishant Sharma has picked up 311 wickets in Test cricket to date and it won't be wrong if we call him one of the finest fast bowlers India has ever produced.
#3 Zaheer Khan – 104 wickets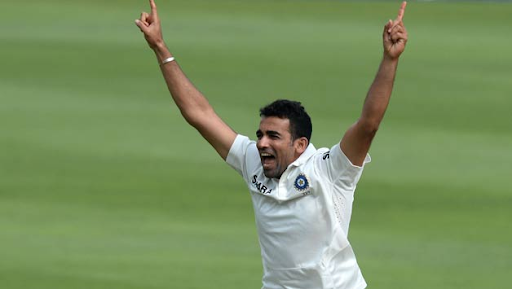 Many would agree that Zaheer Khan was the Sachin Tendulkar of Indian bowling during his time. Former skipper MS Dhoni once called him Sachin of the Indian bowling line-up and why he was known to be like that because of his magnificent numbers.
Khan, commonly known as Zak, has 104 wickets at home but his overall stats are even better with 311 wickets in just 92 Test matches. Starting his career with a bang, Zaheer Khan made headlines when he bowled yorkers to Australians in the Champions Trophy held in the year 2000. He not only helped India win the game but also gave his country a new sensation in the form of a fast bowler.
Zak's best moment came in the year 2011 when his heroics helped India win the much-awaited World Cup. The left-arm seamer picked up 22 wickets which was a stupendous feat for any bowler.
#2 Javagal Srinath – 108 wickets
Before Zaheer Khan, it was Javagal Srinath who used to be the king of fast bowling during his time. His outswingers were really outstanding for any player in the world. Srinath picked up 108 wickets in Test cricket at home which is like a dream come true for any fast bowler. Overall, the right-arm fast bowler has 236 wickets in Test cricket in 67 matches.
Now, the legendary player is a match referee and has been enjoying his duty for over 15 years. The veteran was an excellent ODI bowler as well with 315 wickets in 229 matches in his career.