Teenage Gamer Gets The Real Wheel To Enjoy The Race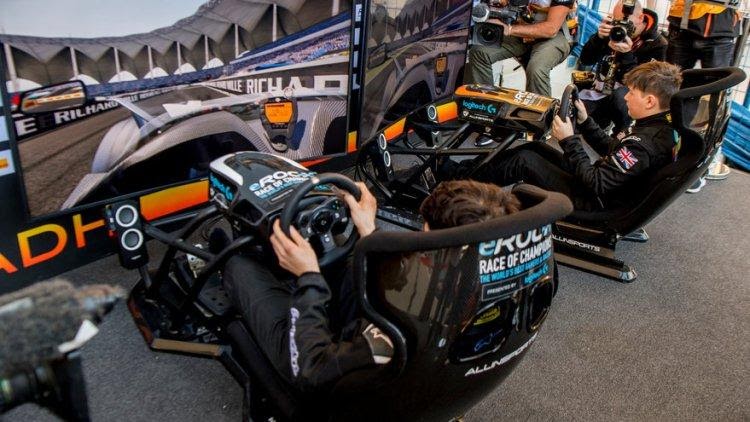 During the lockdown, India's most prominent racing driver started the virtual racing series. Now teenage gamers are getting a big chance – step into real-world racing.
Sixteen-year-old Amith Kutti from Chennai sits on the chair while driving with a gaming wheel in front of a home computer screen during an online race against some of the country's top drivers.
He went wheel to wheel in an online series during the lockout with Narain Karthikeyan – the first Indian to drive in Formula 1 and Arjun Maini – a European Le Mans Series driver All-Star race of Ultimate E.
Previously, the winner of the third Indian Sim Racing League (ISRL) season – a series of virtual races that was held in April, Kutti beat 31 racers from 15 cities. He was rewarded by getting admission to the Karthikeyan Racing Academy karting program and an internship and trial drive with Volkswagen Motorsport India. He will be able to drive real cars and karts on racing tracks.
Another gamer is the winner of the second ISRL season – Twenty-year-old Sai Prithvi. He will also be able to drive real cars with Volkswagen Motorsport India. He comes with the experience of racing in track races, including Red Bull and ECR karting and podiums in Formula Junior Rookie Series challenges.
Now, especially during the lockdown when due to coronavirus pandemic all the traditional races, Formula 1, Formula E and Moto are canceled, the new virtual competitions have opened the way for virtual pilots India, especially for professionals.
Local virtual racing competitions are open to anyone with access to a simulator or home cheer up to keep motorsport lovers engaged – started by professional drivers when the race tracks became unapproachable due to the country's lockdown from March 25.