WWE's Kevin Owens speaks to India in 12 languages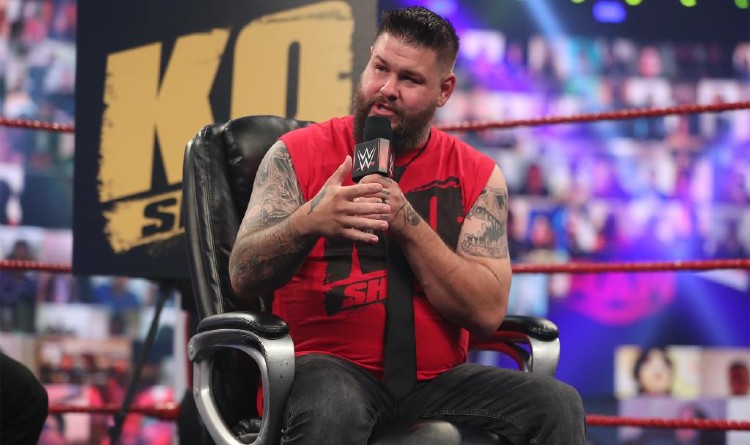 WWE
It seems that India is a favoured country by WWE, at least of late. Multiple top WWE superstars have favoured connecting more with Indian audiences for quite sometime. Now, it is the turn of former Universal Champion Kevin Owens. He took to Twitter and played a few games that also involved greeting Indians in 12 Indian languages.
Check out this new Kevin Owens challenge, below:
Here, Owens can be seen greeting India in multiple Indian languages. These are greetings that Indians use to communicate and wish one another. With this, Owens joins a long list that also includes WWE Champion Drew McIntyre who have expressed their wish to go more India-centric. This is positive news for indian WWE fans.
At this juncture, it is worth understanding that in India, The Undertaker even after his retirement continues to be the most known face from WWE followed by the likes of Jinder Mahal, The Great Khali, Sting, Drew McIntyre, Roman Reigns, and now Kevin Owens.
These developments could also indicate the fact that WWE could be looking at putting in place storylines involving India and Indian wrestlers in the near future. Former champion Jinder Mahal is slated to make his return to WWE following a knee injury. During his previous stint, Mahal defeated Randy Orton for the WWE championship and also captured eyeballs and thereby established himself as a "true heel".
Finally, with an increased focus on India, WWE is sure in the right direction. It needs more Indian stars at the top to best Roman Reigns who is continuously pushed as the poster boy of the WWE from at least 5 years. Mahal besting Reigns for the Universal title is also not an exaggeration now. From fans' perspective, this would do wonders.