WWE Smackdown: A new heel stable could be in the making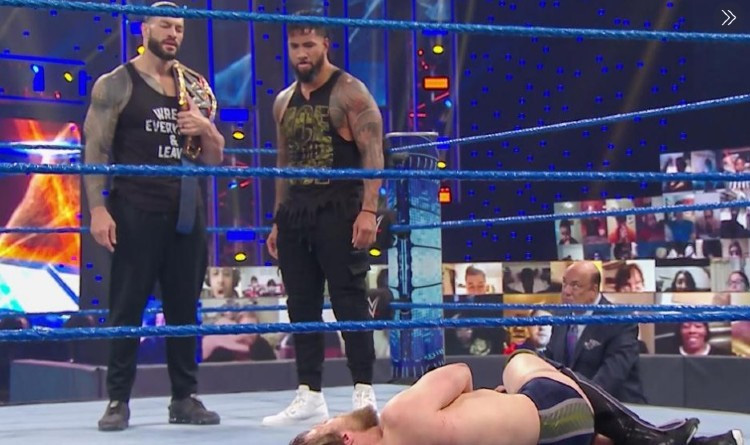 WWE
WWE Smackdown is seemingly heading towards witnessing a new major heel stable, the leader of this stable is by all means the "Tribal Chief" Roman Reigns. This also looks to be a "Samoan Stable" as Jey Uso has also seemingly expressed interest, to work alongside Reigns, at least for now.
This week's Smackdown witnessed a clash between Jey Uso and Daniel Bryan, and Uso evan came out victorious in the match; this is a surprising result considering the fact that Bryan has been one of the most popular and loved stars in the WWE in recent years; he was also forced to turn face again after fans gave a negative reaction to his heel turn during 2018-2019.
Uso winning against Bryan was a shocker; this was followed by a post-match beating dished out by Uso to the latter after taking orders from Reigns. Bryan was also Uso splashed on a commentary table. Though Reigns didn't orally instruct Uso to resort to slamming Bryan after the match, but there were enough eye/body language gestures to understand that Reigns was the dominator and wanted Uso to follow in his footsteps.
Hence, there could be a new stable in WWE and this seemingly Samoan stable could also involve Jey's brother Jimmy joining in. Jimmy could take some time out from WWE considering his storyline injury. For now, Jey Uso seems to have clearly expressed his intent to work alongside Reigns. This could also potentially lead to a scenario wearing Reigns' Survivor Series 2020 clash with WWE Champion Randy Orton being impacted in some form.
In summary, the storyline involving Reigns and Uso could get some freshness from now on; Reigns' push to main-event status that has not been taken to positively by fans across the world could now take an altogether different dimension.