WWE RAW does a new-age Undertaker inferno segment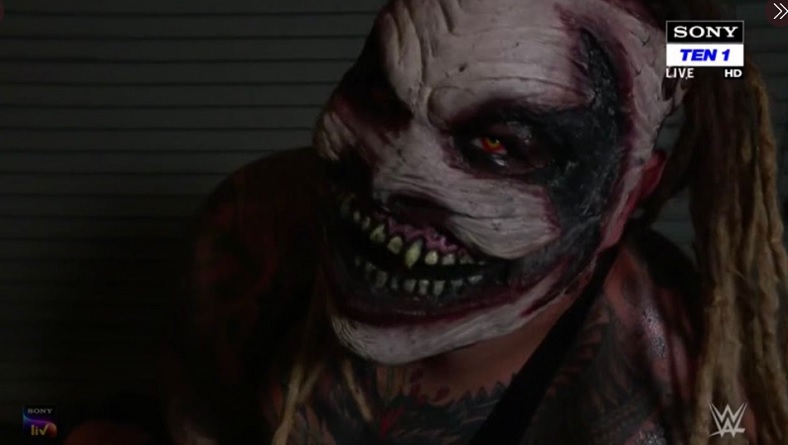 WWE
Inferno segments are not at all new to WWE. The Undertaker, and Kane, are known to have revolutionized the inferno segments and matches having everything to do with fire. With this, on this week's WWE RAW, a segment involving Randy Orton and Bray Wyatt took viewers back to The Undertaker era.
On this week's Monday Night RAW, Orton took viewers back to WWE's Attitude Era by putting Bray Wyatt, in his non-Fiend persona, inside a box and by lighting this box on fire. However, the box opened after a while only for The Fiend to merge and attack Orton.
The Fiend was unscathed during this appearance and put the former WWE champion in the mandible claw. The entire segment was laced with all elements of the bygone Attitude Era during which inferno segments were common and superstars such as Undertaker, Kane, Mick Foley, and even Vince McMahon took active part.
These Attitude Era segments were a hit with the WWE Universe back then. But now, these are generally not preferred due to content/community guidelines. However, WWE managed to pull one off without eyebrows being raised. This latest segment involving The Fiend and Orton was also a hit as it garnered positive shock reactions from the WWE Universe on social media.
Nonetheless, this week's segment on RAW reminded of The Undertaker who recently announced his retirement from WWE after having put in 30 years of wrestling for the company. Here, it is worth noting that during this long tenure, The Undertaker a.k.a The Phenom won 7 WWE titles and put on a spectacular show at Wrestlemania for 23 straight years facing just two defeats in more than two decades at Wrestlemania.
The Undertaker, also enjoys immense popularity in India where he is one of the most known faces in the WWE. He also enjoys superstardom in India.
In related news, concerning Bray Wyatt, it is imperative that WWE book Wyatt in his Fiend form more often and wrestling outside of PPVs as well. The Fiend has so far wrestled very less non-PPV matches. The WWE Universe wants to see the monster wrestle more often, rather than simply scare the living daylights out of other wrestlers and take them by surprise.
The Fiend is also certainly worthy of a WWE title run. Remember that his last championship reign was cut short by Roman Reigns, who despite not pinning The Fiend, won the title and has held it since. The Fiend also suffered his very first defeat at the hands of Goldberg earlier in the year losing the WWE Universal Championship. This was outright pathetic! The Fiend should very much seem and wrestle like the monster he is booked to be. This character has given Bray Wyatt a refreshing makeover and has plumelled him to main event status. WWE Creative should therefore utilize this and ensure that he gets to fight in properly booked matches rather than acting like a scarecrow.
Also, Randy Orton after losing his championship to McIntyre right before Survivor Series has looked vulnerable to The Fiend. This latest rivalry could be a potential extension of the feud from 2017 when Orton looked dominant over Bray Wyatt who was not The Fiend yet. Hence, it becomes interesting that these two superstars collide and put on a show at WWE TLC PPV. This rivalry could also add spark to the WWE TLC card that is mostly dull.
In other news, Drew McIntyre is slated to face AJ Styles with the WWE championship on the line. McIntyre could be retained at the event. Styles, as WWE champion, at this juncture may not account for an interesting act. Styles with his erstwhile buddies The OC put on spectacular shows; but now in his heel character, he needs more direction rather than fighting as a plain heel. On the other hand, McIntyre has had a better year as he has looked absolutely dominant and even managed to best Brock Lesnar on two occasions this year.
McIntyre could very well be the superstar of the year. WWE Creative needs to ensure this, over Roman Reigns who continues to disappoint the WWE Universe with his stale wrestling persona. His boos haven't stopped even now. Reigns is certainly uninteresting in his current character. His Shield days were better. WIth Seth Rollins also on the Smackdown brand, WWE could pair both the stars and reform the Shield. This would add to potentially interesting storylines. The new Shield, with both heel characters could bring back the era of the old Shield who also debuted as heels before turning into fan favourites. WWE Creative should exercise their brains now.
As far as viewership is concerned, WWE is decent; with AEW receiving increased viewership of late thanks to Sting's debut for the promotion. Evan Impact Wrestling has managed to up its PVs due to the recent appearance by Kenny Omega (AEW champion). Omega appeared on Impact and addressed the Impact Universe last week. He is also slated to make more appearances for the company in the near future.
In this regard, WWE should relook at most of their current storylines and the directions in which these have progressed. There are several underused stars who could be big time main-eventers. They need identification and according opportunities to shine at the highest levels. Else, the whole product could turn boring just like Roman Reigns. Move away from Reigns for god's sake Creative!.This would do good, and certainly no harm. It's now time for the unconventional to step up and take charge in WWE! What do you think?