WWE champion Roman Reigns faces Kevin Owens at Royal Rumble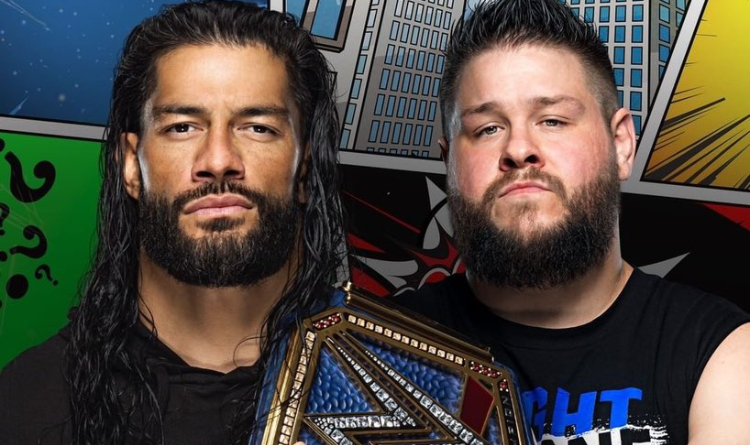 Reigns to defend the Universal crown against Owens
Reigns to defend the Universal crown against Owens
Roman Reigns will defend the Universal belt in a bout against well-known Canadian veteran Kevin Owens at Royal Rumble on January 31.
Royal Rumble features 2 title fights
Reigns was supposed to take on winner of the Gauntlet Match Adam Pearce. However, Adam stated that he did not have enough time to recover from injuries and refused to sign a contract for the showdown. Owens agreed to serve as a replacement and struck a deal in no time. WWE reported that Roman and Kevin would fight in a Last Man Standing Match. According to the rules, wrestlers are set to brawl until one of them drops to the mat and fails to get back to his feet before a referee counts to ten.
There is an old feud building between the athletes. In 2016, Owens, who held the Universal belt, lost a non-title clash against the American. However, Kevin beat Reigns in a no disqualification match and during his title bout against Strowman. Last year, the Canadian intervened in a showdown between Ziggler and Reigns to hit McMahon and ruin his dominance.
A fight for the WWE gold between Drew McIntyre and Bill Goldberg has been booked for Royal Rumble as well. Current champion McIntyre tested positive for COVID-19 on January 11. Nevertheless, he hopes to get well before the event starts. Goldberg has not competed in wrestling tournaments since March 2020. Thus, his current form is unknown. Drew believes Bill, who recently turned 54, is too old for title fights. However, the WWE Hall of Famer claims he still has some fuel in his tank.