WWE Champion Drew McIntyre just loves Indian culture, wants to tag with John Abraham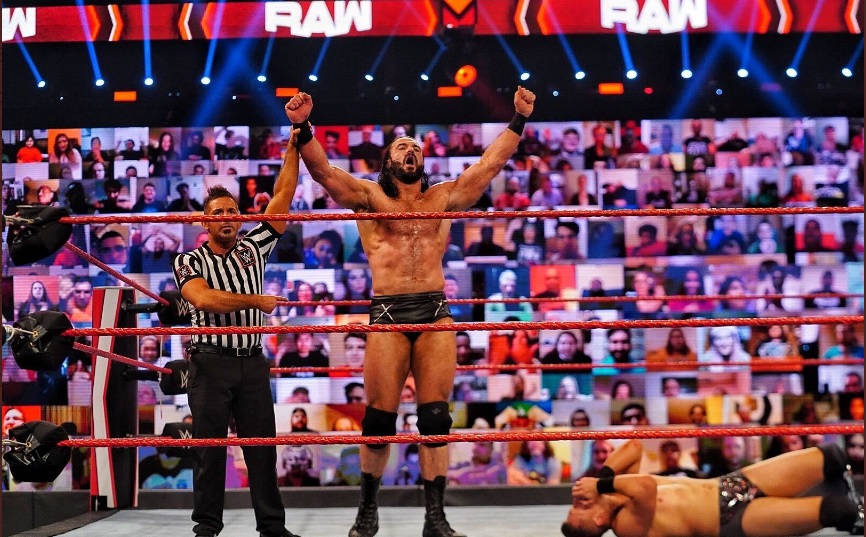 WWE
WWE Champion Drew McIntyre in a video has stated that he is a fan of India and its rich culture. He also said that he learnt a lot about Indian culture. In addition to this, McIntyre also heaped praises on Indian actor John Abraham. 
McIntyre is seemingly a fan of the Indian actor. The 2-time WWE champion also admires Abraham for doing his own stunts and for his acting skills. McIntyre also placed a challenge to Abraham to tag with him when WWE returns to India.
Now, this is interesting as Abraham is known for his daredevil stunts such as lifting motorbikes in his films. These stunts are apparently own stunts. Hence, these could likely have caught the eyes of McIntyre who is also a known strongman in WWE; his recent exploits – beating Brock Lesnar and Randy Orton have earned him brownie points and placed him alongside the ranks of other strongmen and heavyweight champions such as Triple H, Breat Hart, Batista, John Cena, and Lesnar himself.
At this juncture, WWE's exact return date to India is not known. The last time around, stars such as Roman Reigns, Jinder Mahal, and the Bollywood Boyz captured eyeballs. The next time when WWE returns to India – with McIntyre now a known face, it could well be an Indo-American collaboration between McIntyre and Abraham (for a short match though).
In this video, given below, McIntyre also acknowledged former WWE champion Jinder Mahal – who though being a Canadian citizen has roots in India. The latter is also billed from India. Therefore, when WWE returns to India, Indian fans could be in for potential surprises.
In related news, McIntyre despite losing to Roman Reigns at Survivor Series, had nothing to lose, as he passed out to a choke and was not pinned or submitted. With this, McIntyre is the clear winner of the war despite losing the battle to Reigns who earned more boos than cheers as usual from the WWE Universe watching in the Thunderdome.