WWE added a triple threat match for Universal title to WrestleMania 37 fight card
Reigns, Edge and Bryan to battle at WrestleMania
Universal title-holder Roman Reigns is set to defend his belt in a triple threat match in the WrestleMania 37 main event on April 11.
The Big Dog collides with Edge and Daniel Bryan
Roman was supposed to participate in a single contest on The Grandest Stage of Them All. However, that plan failed due to unexpected coincidence. According to WWE, Reigns will face 2021 Royal Rumble winner Edge and 2021 SmackDown Elimination Chamber victor Daniel Bryan.
Edge recovered from an injury and made his in-ring return in January this year. When The Big Dog scored victory at Royal Rumble, he automatically got a ticket to WrestleMania. Edge had a choice of taking on Reigns or WWE champion Drew McIntyre. He decided to opt for his old foe Roman.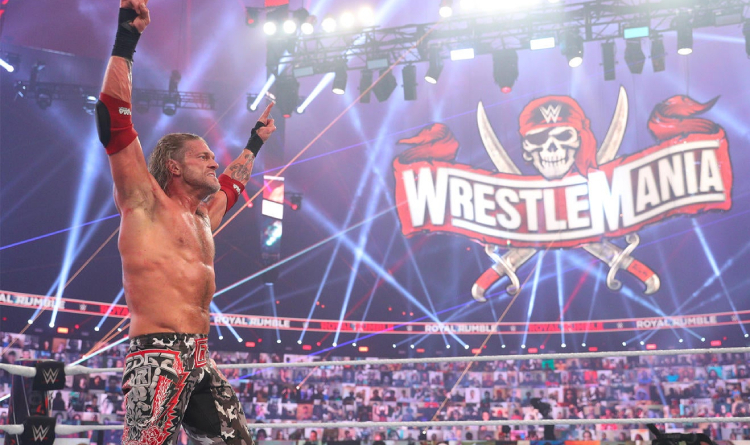 Bryan, on the contrary, was absent from WrestleMania's fight card. After Daniel had defeated his opponents in the Elimination Chamber on February 21, he challenged Reigns right away. However, The Big Dog beat him and retained the crown. WWE granted Bryan a rematch and scheduled the clash on March 21. Edge was to officiate the showdown.
During the bout, Daniel accidentally kneed the referee, inadvertently hit Edge with a steel chair and caught Roman in the LeBell Lock. Reigns tapped, but there was nobody to stop the action, as the referee was still out. After absorbing a chair strike, The Ultimate Opportunist went berserk and attacked both wrestlers in the ring. Reigns took advantage of a mess to break a grip, get on top of Bryan and secured a controversial win by pinfall.