Wrestling fans want Conor McGregor to sign with WWE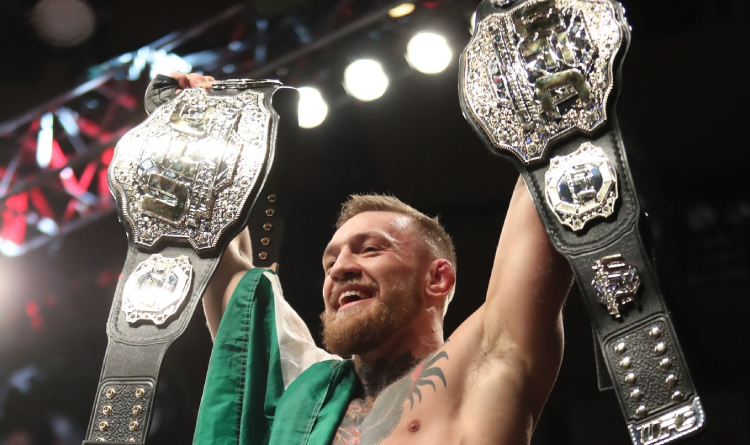 McGregor with the UFC belts
Most fans want Irish mixed martial artist Conor McGregor to start a professional wrestling career and sign with WWE.
Sheamus offered McGregor to join WWE
According to the results of the poll, 51.1% of respondents would like to see Conor competing in WWE. 48.9% of users voted against this idea.
Rumors about McGregor's debut in wrestling emerged after his loss by TKO to Dustin Poirier at UFC 257 on January 23. During the bout, The Diamond landed several hard low-kicks and busted McGregor's calf. In a post-fight interview, Notorious praised his opponent's power and confirmed that his leg was done.
Doctor Brian Sutterer explained how Conor had been injured. The physician believes McGregor will be suspended for 6 months to undergo a course of treatment.
Irish wrestler Sheamus claimed that WWE had offered Conor to strike a deal several times. However, Notorious refused to fight in the wrestling ring. Nevertheless, Sheamus is confident that the fighter will eventually sign a contract with the promotion. Sheamus supposes that McGregor might be interested in trying something new, because he has achieved so much in MMA.
Previous history abounds with examples of celebrities joining WWE. For instance, 2-time world champion Tyson Fury took on Braun Strowman at WWE Crown Jewel in 2019. Another boxing legend Floyd Mayweather participated in WrestleMania XXIV in 2008. While Ronda Rousey competed in the UFC and WWE simultaneously before quitting wrestling career in 2020.