Women Wrestler's National Camp to Begin on October 10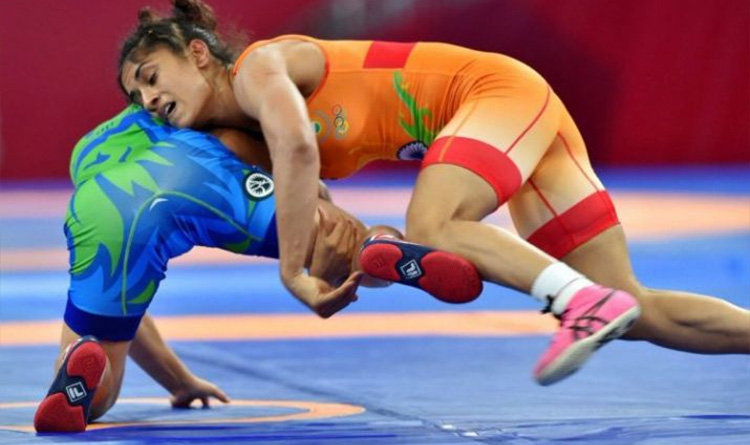 Illustration - Vinesh Phogat_PTI
Women Federation of India (WFI) is organizing the camp for six Olympic weight categories until December 31 on the Sports Authority of India (SAI). The six Olympic weight categories are- 50Kg, 53Kg, 57Kg, 62Kg, 68Kg, and 76Kg.
According to a statement given by the Wrestling Federation of India, the national camp for women's wrestling will commence at the Sports Authority of India Centre in Lucknow from October 10, 2020. The federation has also mentioned the clear instruction that the grapplers who miss the camp will not be considered for the national team selection.
Why is National Camp late from the Scheduled Date?
The camp was scheduled to begin from September 1 but got postponed due to the coronavirus pandemic. One of the worst news belongs to the wrestling world is two Olympic-bound wrestlers- Deepak Punia and Vinesh Phogat, tested positive for the coronavirus, which has created more fear in the minds of wrestlers.
After that, WFI assessed the situation carefully, and on the advice of SAI, the officials have made up mind to conduct the national camp for six Olympic Weight Categories- 50Kg, 53Kg, 57, 62Kg, 68Kg, and 76Kg till December 31, 2020.
Due to the coronavirus pandemic, every wrestler has to go under a 14-day quarantine period and return negative before hitting the mat. In an interview, WFI Assistant Secretary Vinod Tomar told PTI, We are starting the camp from October 10 in Lucknow. The strength of the camp will remain the same, three wrestlers in each of the six Olympic weight categories."
Wrestling was one of the nine sports picked for the resumption of activities from October 5 under the 'Khelo India Phir Se' initiative. According to a source, the men's national camp that has been started at Sonepat early this month has also been extended till December 31.