US champion Matt Riddle collides with Sheamus at WWE Raw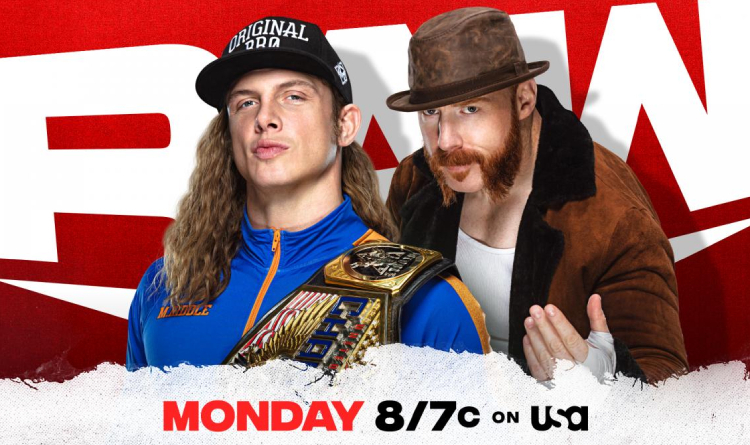 Riddle to take on Sheamus
US champion Matt Riddle is set to collide with former Raw Tag Team belt-holder Sheamus in a non-title contest at WWE Raw on March 29.
Riddle is eager to avenge Sheamus for a gut strike with a scooter
There is an old feud going on between Riddle and Sheamus. The wrestlers faced each other in the ring for the first time in August 2020. Shorty G intervened in the clash by attacking Matt, but The Original Bro fought back and defeated the opponent. However, Sheamus was disqualified due to Shorty G's interference and lost the battle.
In October last year, The Celtic Warrior took revenge in a rematch against Matt at Survivor Series. Afterwards, he made an alliance with Braun Strowman to take on Keith Lee and Riddle in a tag team match. In a back-and-forth bout, Riddle eventually rolled Sheamus up and scored victory by pinfall.
Last week's WWE Raw featured an interview with The Celtic Warrior at the backstage. It was suddenly interrupted by Riddle riding on his scooter. Matt barraged Sheamus with questions and got him angry. The Celtic Warrior grabbed Matt's scooter and clobbered him in the gut with it. The Original Bro doubled over and dropped to the ground.
Riddle refused to forgive Sheamus for a sneaky blow and offered him to battle it out in the ring. The Celtic Warrior accepted the challenge, and WWE booked the clash for Monday Raw.
Matt is a former MMA fighter. He started his professional wrestling career in 2014 and signed with WWE in 2018. In February 2021, Riddle won the US belt, his only singles title in WWE. He defended the crown twice against Mustafa Ali.