Universal champion Roman Reigns will face Adam Pearce at Royal Rumble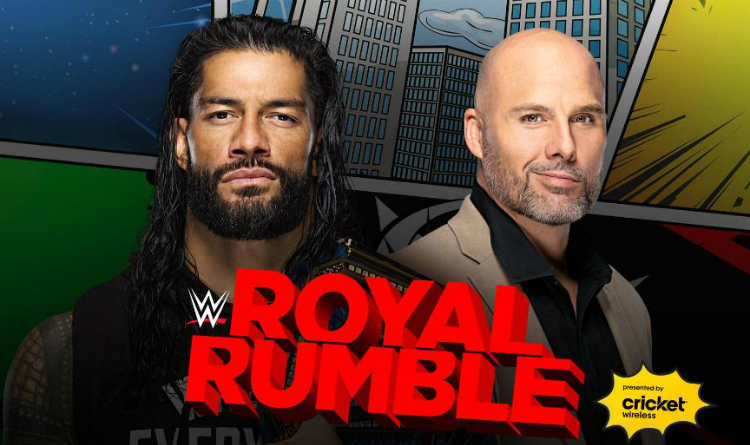 Reigns to take on Pearce at Royal Rumble
Universal champion Roman Reigns is set to defend his title against Adam Pearce at Royal Rumble scheduled on January 31.
Superstars will fight for the World Championship at Royal Rumble
Reigns has been holding the Universal belt since August 2020. He defended the gold for the first time in a bout against Jey Uso at Clash of Champions. Then Roman accepted a callout of Braun Strowman and beat him by submission. A rematch against Jey resulted in the champion's victory; however, Uso acknowledged Roman as the Tribal Chief and helped him to defeat title contender Kevin Owens.
On January 8 2021, Pearce fought in the Gauntlet Match for the right to challenge Reigns. Adam scored victory against finalist Shinsuke Nakamura with the help of Jey Uso. As a result, he became the number 1 contender for the Universal Championship. On January 9, Reigns vs Pearce clash was booked for Royal Rumble.
According to WWE, Otis has been added to the Royal Rumble card as well. He will compete with 29 athletes for the World Championship. According to the rules, 30 superstars will fight in the ring and try to throw opponents over the ropes. The last contestant to stay in the ring will be declared the winner. For the World Championship, WWE has already booked US reigning king Bobby Lashley, legendary veteran Randy Orton, Hall of Famer AJ Styles and former WWE champion Daniel Bryan.