Triple Crown champions Asuka and Charlotte Flair will collide at WWE Raw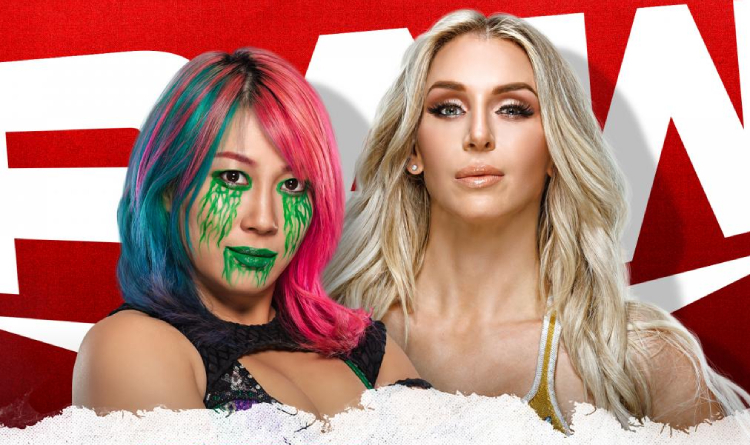 Asuka to face Flair
Women's Triple Crown champions Asuka and Charlotte Flair are scheduled to collide in a singles match at WWE Raw on April 19.
Asuka is looking forward to revenge Flair for losing a title shot
Charlotte was supposed to face Asuka at WrestleMania 37 for the WWE Raw belt. However, she tested positive for COVID-19 and had to withdraw from the tournament. As a result, Rhea Ripley replaced her and challenged The Queen on The Grandest Stage of Them All. Asuka dominated early on in the fight, but Ripley eventually turned the tables in her favor and finished The Queen with a riptide to become a new champion.
WWE added a rematch between Asuka and Rhea to the Raw fight card on April 12. Flair appeared at the event to make a speech. Charlotte claimed that she deserved the title as no one else, because none of female superstars compared to her. Flair wished everyone to enjoy the showdown and left the ring.
After the bell had rang, Asuka and Ripley exchanged heavy shots. The ladies dropped to the canvas and started wrestling. At that moment, Flair came to the ringside to beat both contestants in turns. Charlotte made a brutal statement by knocking out Asuka and Ripley.
Due to Charlotte's interference, the title bout between Asuka and Rhea resulted in a disqualification. The Empress ruined The Queen's dream of getting her crown back; thus, Asuka wants revenge. WWE booked the clash for Monday Raw on April 19. The winner of the fight will likely earn a title shot against Ripley. On the other hand, the promotion might set up a triple threat match featuring all 3 athletes.