Thunder Rosa to fight Nyla Rose in the AEW bracket final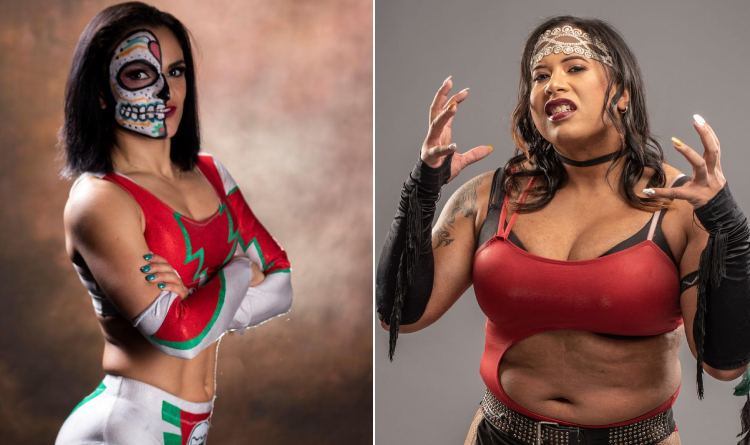 Rosa to take on Rose
Thunder Rosa is set to fight against Nyla Rose in the AEW Women's World Championship Eliminator Tournament US bracket final on March 2.
The winner of the contest faces Ryo Mizunami
Rose challenged Dr. Britt Baker, D.M.D. in the first semifinal on February 24. Nyla clearly dominated throughout the showdown. She opened with heavy shots and brought her rival down to the mat. Baker took advantage of the position on the ground and drove The Native Beast into the ringpost. Nyla injured her shoulder but ramped up the pressure after the break. She knocked Britt down and landed a somerset cannonball. Baker fought back with a superkick and made a lockjaw attempt. But Rose got free, delivered a Beast Bomb and secured a victory.
Rosa took on former AEW Women's World champion Riho in a semifinal match. At the beginning of the clash, the ladies got into grappling exchanges. Thunder made several submission attempts but failed to force her opponent to tap. Riho managed to break a grip, got back to her feet and threw a combination of strikes. However, Rosa brought the fight to the canvas once again and was close to finish her rival with an airplane spin. Riho withstood Rosa's onslaughts and landed a big kick. Nevertheless, Thunder caught her in an outside cradle and won the battle by pinfall.
According to AEW, Thunder and Nyla will meet in the ring on March 2. The victor of the US bracket final will fight against Ryo Mizunami for the AEW title. The contest is scheduled on March 3. Mizunami defeated Yuka Sakazaki in the Japan bracket final clash. Ryo has been competing in AEW since 2019, but she has not captured any belts yet.