The Undertaker should have been a 17-time WWE World Heavyweight Champion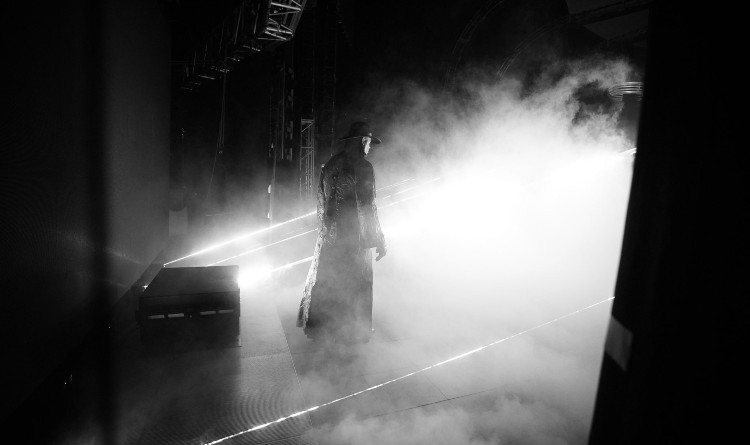 WWE
WWE's The Undertaker who retired recently at the Survivor Series should have been a 17-time World Champion beating the record for most championship wins set by Ric Flair and held now by John Cena. This is considering that the legacy of The Undertaker is richer than that of Flair's, and the former is also a more known and comparatively widely recognized face in the wrestling business (in India and other places). With this being the criteria, let's look at some reasons why Taker should have been a record-setting world champion in WWE at the time of his retirement:

The "Streak" – The Undertaker has participated in Wrestlemania for at least 25 years and has won 23 times. This is a record in itself, so is his 22 straight wins at the "Show of Shows". This record is unprecedented, even Ric Flair does not possess such a record/achievement. John Cena comes close to this trend and has rightly been rewarded with 16 championship titles. Hence, The Undertaker with all his wrestling and wrestlemania traits should have bettered his 7 Heavyweight championship wins; at least WWE Creative should have given him a double digit championship title win figure rather than merely treating him as an entertainer.

Wrestling persona and skillsets – As far as wrestling skills and persona are concerned, Taker (a.k.a The Phenom) clearly outperforms Flair. Taker's supernatural persona and even his American Badass personality was "over" with fans. Taker, who has also performed as a heel, has been a loved character throughout unlike Flair who often resorted to "dirty tactics" to win matches thereby getting the name of "Dirtiest Player in the Game".

The "WWE Original" factor: For the uninitiated, The Undertaker's exploits have all come in the WWE; whereas Flair's heavyweight championship victories have been at WCW which went on to be acquired by then WWF to form WWE. With this merger, Flair is recognized as a 16-time champion; on the other hand, Undertaker has won all his championships in the WWE – though he started out at WCW as Mean Mark Callous, it is with WWE that he found his footing and thereby dominated the scene here. With this factor, similar to Cena's accomplishments, Taker needed to have bested Flair's 16 championship wins. He was used more often as a scaring character oblivious to pain rather than as pure championship material. It is only in his later career that Taker won the Royal Rumble; his last championship win was nearly a decade ago.

Hard to find successors – For The Undertaker's persona, it is definitely hard for the WWE Creative to find successors to carry on the legacy of the supernatural. For now, the only viable candidate is The Fiend Bray Wyatt. WWE had earlier failed to find candidates to succeed the supernatural Undertaker and wrestlers like Gangrel and to an extent The Boogeyman seemed like serving as the torchbearers. With this in consideration, Tker being a once in a lifetime athlete and wrestler (with a personality that connects), he should have been booked to win more titles than just keep his wrestlemania streak intact till 2014. The Undertaker as a seventeen time champion makes more sense than Ric Flair as a Hall of Famer.

Quality of feuds – Right from his battles with Hulk Hogan, Giant Gonzalez till Shawn Micheals and AJ Styles, a majority of The Undertaker's opponents have been noteworthy for their in-ring skills. An Undertaker versus Kane match is a hit even now so is any tag match involving The Brothers of Destruction. The Undertaker's quality of feuds and nature of fights (remember the Hell in a Cell match with Mick Foley in 1998) make him an all-time great.

Most Recognized: The Undertaker is widely recognized globally. Ric Flair isn't. Why have a superstar, who is scantily known outside the Americas, as a 16-time record setting champion? Taker enjoys vast popularity even in the Asian subcontinent and is the most recognized face in India. Ditto John Cena. With Cena having enjoyed 16 championship reigns, why not The Undertaker enjoy at least 10? This is for the WWE Creative to answer.

Tenure – For WWE, Taker remains the longest tenured wrestler with 30 years of work for the promotion. This should have been recognized early on and Taker should have been booked to win at least a few heavyweight titles during his later careers – albeit on a part-time schedule like Brock Lesnar who held the Universal championship for 500 plus days whilst working on lighter schedules for WWE.

Putting over stars – The Undertaker probably has put numerous stars over. This long list includes the likes of Randy Orton, Brock Lesnar, CM Punk, Batista, and Edge. This should have found instantaneous rewards. WWE Creative should have had Taker win championships as a result of his willingness to put over other wrestlers despite being a Phenom from "Death Valley".

The man with the most highly rated matches – The Undertaker is probably one of a kind wrestler to have most highly rated matches (from critics within and outside of WWE). These matches include the likes of the ones with Mick Foley, Batista, Shawn Micheals, Triple H, Kane, and lastly AJ Styles. Hence, a man of his calibre should have been the man with the most championship wins in WWE history.

Universal appeal – With wrestling fans of all ages taking to The Undertaker, like John Cena, it should have been a mere formality for WWE Creative to put 17 titles around Taker's waist. This would be a perfect gift for a wrestler having put his body on the line so as to seem supernatural to wrestling enthusiasts across the world. He did everything he was told to by the WWE Management; but ended up with just 7 world titles. Sad! A perfect way to let The Undertaker go would have been to have him relinquish an already won WWE championship and retire; nonetheless, his retirement segment also found high ratings from the WWE Universe.