The Fiend Bray Wyatt attacks Lays Waste to Retribution Member, opens Pandora's box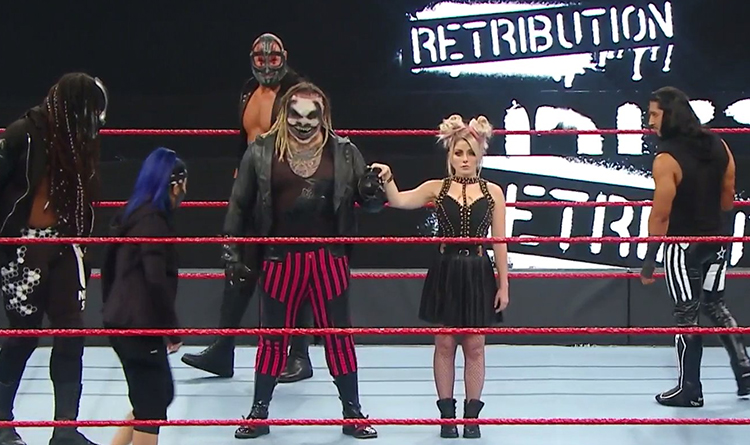 WWE/Twitter
The Fiend Bray Wyatt who has been capturing eyeballs of late, by teasing a potential teaming with female superstar Alexa Bliss, appeared on Monday Night Raw and took out Retribution members.
This attack by The Fiend appears to be the beginning of a new rivalry even involving the likes of Alexa Bliss and, The Hurt Business who have been having issues with Retribution of late. Here, it is also worth noting that before The Fiend's attack The Hurt Business managed to defeat Retribution in a match where the former's Bobby Lashley showcased his dominance.
Earlier, as soon as Monday Night Raw went on air, Alexa Bliss came out to the ring and introduced The Fiend who appeared only to be surrounded by Retribution members outside the ring. The arena lights then went out and the Fiend (along with Bliss) disappeared, only to resurface later to take out T-Bar from the Retribution with a Sister Abigail. Other Retribution members were also taken down by The Fiend.
The night seemed bad for Retribution as the group's leader Ali also revealed himself to be the "mystery hacker" having troubled superstars on Friday Night Smackdown. This "mystery hacker" ruffled a lot of feathers on Smackdown over the course of the year and even caused rivalries on the blue brand. Ali also warned The Fiend that Retribution would fight him and any others daring to prevent the truth from being known to the world.
In summary, it seems that the attack by The Fiend early on Monday Night Raw led to ruffling a lot of feathers, and thereby signal the beginning of a new potential rivalry where it would not be an exaggeration to expect that The Hurt Business and The Fiend would team up to take on Retribution. This could be a war of stables, just like The Attitude Era, even before WWE enthusiasts know it.