Sasha Banks to face Bianca Belair at WrestleMania 37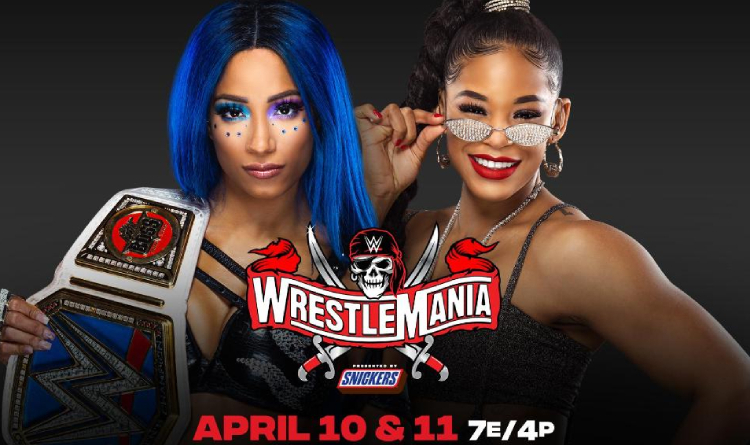 Banks to fight against Belair
American wrestler Bianca Belair is set to take on SmackDown Women's champion Sasha Banks at WrestleMania 37 in April.
Belair gave up the idea of facing Raw title-holder Asuka
During the Royal Rumble on January 31, Bianca eliminated Natalya, Charlotte Flair and Rhea Ripley. She won the contest at 56:49 and set a record for the longest entry in a female fight. Due to the victory, Bianca qualified for WrestleMania 37 and got a chance to choose her opponent between Banks and Raw queen Asuka. She picked Sasha as a rival for The Grandest Stage of Them All.
Banks captured the SmackDown belt in October 2020. She defended the title against Carmella this year. On February 21, Banks joined forces with Belair to challenge WWE Tag Team champions Nia Jax and Shayna Baszler at the Elimination Chamber. Both duos showed outstanding offensive skills; however, sommelier Reginald decided the outcome of the bout. He handed Banks a bottle of champagne to distract her. Jax took advantage of the confusion and pinned Sasha down.
Royal Rumble winner Edge and Universal champion Roman Reigns will headline WrestleMania 37. The fight was announced following Reigns' successful title defence against Daniel Bryan on February 21. Edge started his wrestling career in 1992. He won multiple belts in WWE and was inducted into the WWE Hall of Fame in 2012. He retired from sport in 2011 due to injuries but came back in the ring in 2020.