Santos Escobar takes on Karrion Kross at WWE NXT on February 17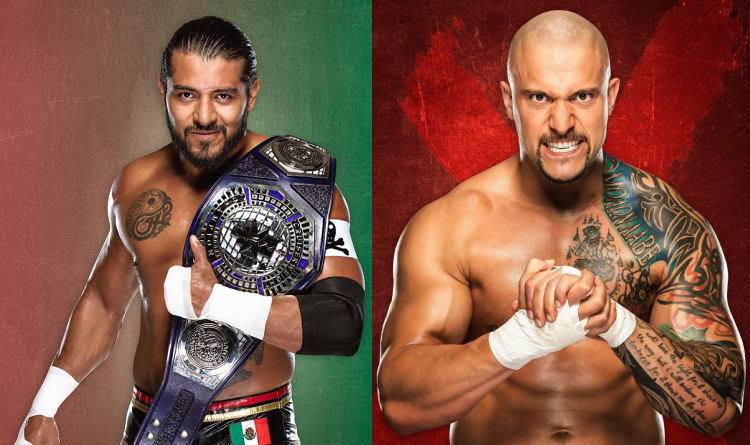 Escobar to fight Kross
NXT cruiserweight champion Santos Escobar is to take on Karrion Kross in a non-title contest at WWE NXT on February 17.
Escobar is eager to take revenge for his Legado de Fantasma teammates
The confrontation between Kross and Escobar reached its peak at WWE NXT on February 10 when Karrion faced Santos in the ring and challenged him. Kross said that their conflict needed to be resolved. He gave the champion some time to get ready for their inevitable bout.
Karrion's partner Scarlett Bordeaux came to the NXT general manager William Regal's office. She offered him to hold a contest between Kross and Escobar next week, and Regal agreed.
Kross signed with WWE in 2020 and won the NXT belt in August. However, his reign lasted only 4 days because he had to vacate the title due to a shoulder injury. In February 2021, Karrion beat Escobar's allies Raul Mendoza and Joaquin Wilde. Santos held a grudge against Kross for attacking the members of his team Legado de Fantasma, but never called him out for a fight.
A clash against Karrion will certainly not be an easy ride for the champion. Escobar has already defeated his foes Joaquin Wilde and Raul Mendoza cementing his position as one of the most dominating kings in NXT history. Nevertheless, in case Kross wins the showdown he will likely demand a title shot. Kross and Santos are evenly matched. Both athletes have a solid background in lucha libre and a ton of experience in professional wrestling. Thus, the result of the fight is completely unpredictable.