Sami Zayn irritated by "Sami Sucks" slogan, seemingly completes heel turn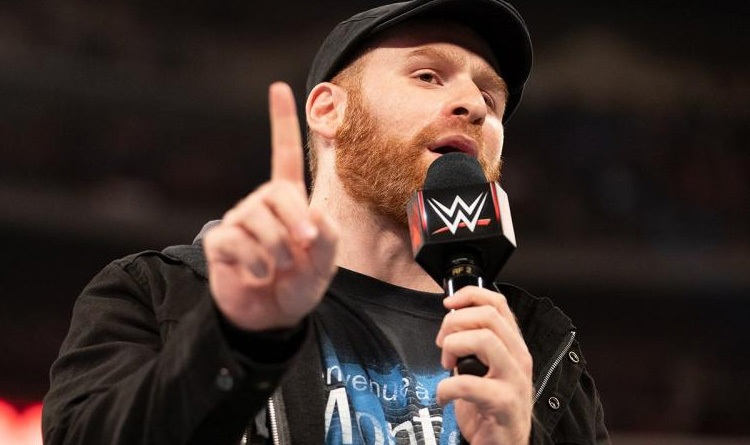 WWE
It seems that Smackdown superstar and intercontinental champion Sami Zayn is now a true heel, as he has expressed reservation with "Sami Sucks" chants. This is a potential indicator of his completing a heel turn whilst getting over as a popular character similar to the likes of Randy Orton, Shawn Micheals, The Rock, and Kane.
Now, it is worth noting that Zayn despite receiving boos is over with fans as a heel thanks to his victory at Clash of Champions in a ladder match besting the likes of Jeff Hardy and AJ Styles. Check out below what Sami had to say about "Sami Sucks" chants:
This tweet comes prior to Survivor Series where Zayn is all set to face United States Champion Bobby Lashley from RAW. Of late, both Lashley and Zayn have been getting over. The former with respect to his victories over Retribution members of Monday Nights. Also, his pairing with Shelton Benjamin, MVP, and Cedric Alexander (collectively called The Hurt Business) has been making the right noises as far as getting over despite being heels is concerned.
Hence, Zayn has been receiving all the right heat even though he has been playing on as a heel. It seems that his much deserved push has finally come. In his earlier stints, Zayn came close to winning championships on multiple occasions; but fell short. Now could be its time.
With Zayn and Lashley squaring off at Survivor Series in November, we predict that Lashley will somehow best Zayn even if it means using seemingly underhand tactics such as getting help from The Hurt Business. The match could even end up in a double countout or Lashley getting disqualified. Lashley is also currently in the midst of a push and fans are itching to see him compete with Brock Lesnar at some point down the line.