Roman Reigns taking on Kevin Ownes at WWE TLC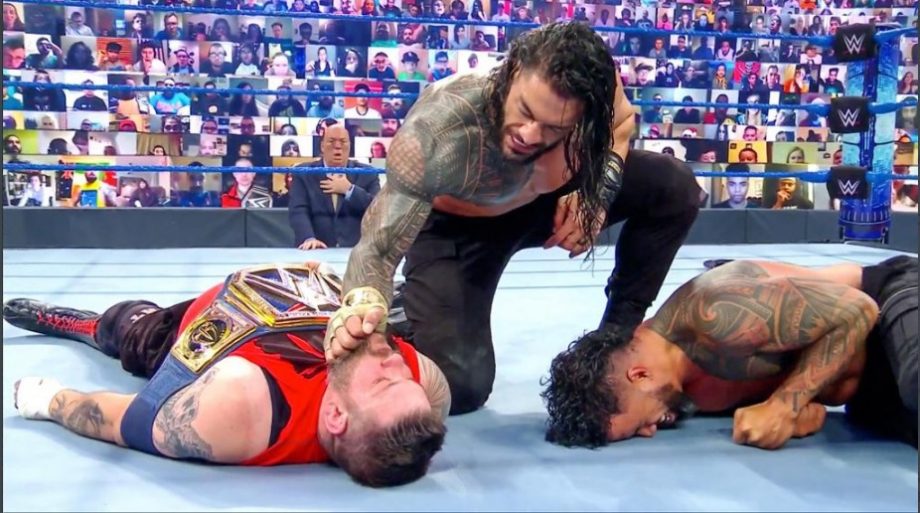 WWE
It's now official. Roman Reigns will be defending his Universal championship against Kevin Owens at WWE TLC. The result, like we all know already, could be Roman winning (boos!).
WWE's obsession with Reigns from at least 5 years now is nauseating from fans' perspective. This has led to sidelining of younger/fresher talent who could carry forward the rich legacy of the WWE heavyweight division. However, for WWE it seems to Roman all the way!
Now, with Reigns having a formidable challenger in the form of Kevin Owens, there could at least be some fight. Also, with WWE TLC known to be a "segment of the extreme", there could be classic moments in the matchup.
From fans' perspective, Owens should go all the way and best Reigns to win his second Universal championship. Remember that Owens is working this match as a face while Reigns is the heel after having joined hands with Paul Heyman. Hence, a face victory at TLC is what WWE fans want. At Survivor Series, it was a heel victory and Drew McIntyre who was the face was defeated by Reigns. Therefore, a face win at TLC is what is expected currently from WWE Creative.
In related news, on this week's Smackdown, Reigns hit his own "bloodline" Jey Uso with a steel chair to assert his dominance. This could lead to Uso turning on the Universal Champion potentially leading to Owens picking up the win. This would be "best for business" for WWE. To recall, Reigns won the Universal Championship without pinning then Champion The Fiend Bray Wyatt who now works on WWE RAW. Thus, the appropriate way to put Reigns in his place would be to allow Owens to pick up the championship win at TLC this month.