Roman Reigns and Big E retained the titles at WWE Fastlane 2021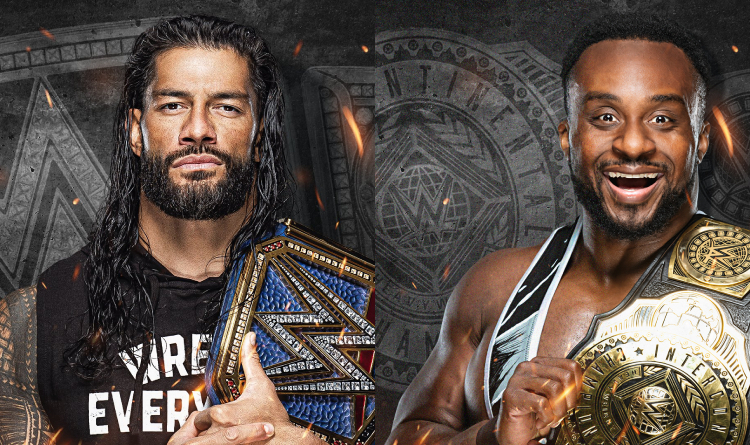 Reigns and Big E with the belts
Universal champion Roman Reigns and Intercontinental title-holder Big E retained their belts at WWE Fastlane 2021 on March 21.
Edge beat a ticket to WrestleMania 37 out with a chair
Daniel Bryan faced Reigns in the WWE Fastlane main event. The challenger opened up strong. He dominated in wrestling exchanges, landed several heavy body shots and low-kicks and made a submission attempt. However, Roman broke the grip and answered with a flurry of strikes. Bryan took a hard beating but managed to fire back with a combination of punches and knees. The athletes were brawling in the corner, when Daniel accidentally kneed the referee. Royal Rumble winner Edge, who was standing near the ropes, replaced the judge.
Bryan caught the champion in a triangle choke and was close to make him tap. But Jey Uso raced into the ring to kick Edge and Daniel. Bryan kneed Uso, grabbed a chair from the ringside and tried to strike Roman with it. However, Reigns dodged a shot, and the chair hit Edge. Nevertheless, Bryan caught the champion in the Yes Lock. Reigns was about to tap, when Edge got back to his feet and hit both Roman and Daniel with a chair. Reigns lay on top of fallen Bryan and secured victory.
Big E took on former US champion Apollo Crews. The athletes wasted no time and started brawling right after the bell. Big E looked better in striking exchanges and took the initiative. He landed several splashes followed by suplexes. Apollo answered with a dropkick and locked his rival in a small package. Nevertheless, Big E reversed the position and pinned the contender down.