Randy Orton vs Roman Reigns at Survivor Series 2020, The Viper may just strike out of nowhere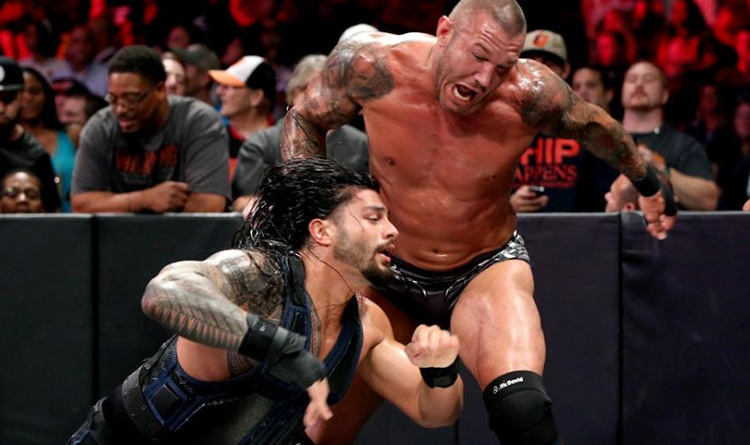 EssentiallySports
Survivor Series 2020 is all set to witness RAW WWE champion Randy Orton square off against Smackdown Universal champion Roman Reigns. This duel assumes significance considering the fact that Orton is coming off from a huge win over Drew McIntyre at Hell in a Cell (HIAC 2020). This title win marked Orton's fourteenth championship victory. However, with Reigns also booked strongly (like always), we think that Orton could just manage to best the Tribal Chief at Survivor Series; even if it results in a disqualification or a "not so clean" finish to the match. Here are a few reasons why:
Firstly, Orton is fresh off his victory over McIntyre from HIAC. This was a high stakes match and the winner eventually translated as a really dominant superstar at least till Wrestlemania 37. Hence, it makes no sense for Reigns to beat Orton at Survivor Series. Reigns' victory over Jey Uso was not absorbed entirely by the WWE Universe. It should not hurt for Reigns to take a defeat at Survivor Series, but WWE Creative should not be booking for him to go over Orton. The latter needs to look good at least till Wrestlemania or till Edge returns and extracts revenge.
Considering Orton's legend killer image, it is worth noting that Reigns could be next in line to take a punt kick from the Apex Predator. If Orton loses, then there would be no real use of him having defeated McIntyre at HIAC. McIntyre is currently one of the toughest guys on the WWE roster. Hence, Orton besting a superstar of McIntyre's calibre has won him many brownie points. Hence, Reigns should not be the one spoiling Orton's party at Survivor Series 2020.
Another factor that could tilt the Survivor Series card towards Orton is the fact that he has only tasted defeat in all of his previous battles with Reigns (one-on-one) dating back to 2014. Hence, now is the time for the Viper to make a comeback and beat Reigns. This match at Survivor Series could even see interference from McIntyre and end in an unclean finish; nonetheless, the Viper should be the dominant species during the encounter.
Finally, if and when Edge makes his return to in-ring competition, Orton dominant till then could hand Edge the victory and make him the dominant superstar. Therefore, as of now, Orton should be the chosen one for WWE Creative at Survivor Series 2020.