Predicting the next moves of The Fiend Bray Wyatt after his defeat to Randy Orton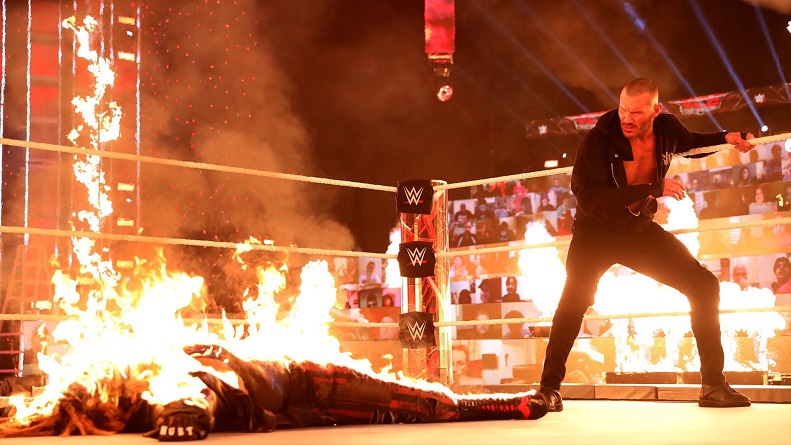 Randy Orton
At the TLC 2020, we all witnessed the burning of The Fiend Bray Wyatt by Randy Orton. This was in an inferno match that involved real fire. With The Fiend now having burned, the sixty four-thousand dollar question on everyone's minds is "what's next for The Fiend" who was not too long ago seen as a true monster and an unbeatable character. Is this the end of The Fiend in WWE or is there a resurgence and change in character waiting to happen? Parimatch analyses some scenarios.
Scenario 1: The Fiend resurrects in a different form – Bray Wyatt is one WWE superstar who is known for his resurgence through multiple avatars/characters. Whatever character he portrays is a definite hit with fans. With The Fiend now having burned, the monster could make his comeback possibly at the Royal Rumble in 2021 in an all-new avatar with The Fiend remaining intact to even win the event and potentially headline Wrestlemania 37.This could even potentially be followed by a championship victory over Drew McIntyre. This makes for a good predicament for the fans of The Fiend Bray Wyatt.
Scenario 2 – Bigger plans – WWE Creative could have better plans for Wyatt and this may be one of the reasons they chose to have The Fiend burn during the inferno matchup. This storyline could even involve Alexa Bliss who has been showing certain "monstrous" characters of late. They could be a formidable tag team and challenge for major singles championships and even win them at future pay-per-views starting from the Royal Rumble. This character of Wyatt could be non-Fiendish and he could revert to his original Bray Wyatt gimmick and turn face fully to emerge a formidable force with Bliss in tow.

Scenario 3 – The Fiend comes back even more monstrous – This is more likely than the above considering the fact that The Fiend now wants revenge over Orton and he could be making his way back just to extract this. The Fiend could potentially turn more monstrous in his current form and just destroy Orton and other superstars in his path to win the WWE Championship at some point in the near future. We believe that the result at WWE TLC is certainly not the end of The Fiend in WWE. There are opportunities to resurrect and dish out a suitable beating to Orton for his actions at TLC. The Fiend character shouldn't just end randomly. This is because The Fiend is relatively young in WWE after his debut in 2019 by Wyatt who took a hiatus in 2018 and resurrected as The Fiend. The monster needs more convincing victories and get to look as the supernatural persona he is booked to be. WWE Creative shouldn't just be killing The Fiend for good. Certainly not!
Scenario 4 – Another hiatus – With Wyatt known to take hiatus after hiatus leading to a change in character, there could be one more in the pipeline. He would want to resurrect himself and train more before coming back to beat the daylights out of the current top superstars including potentially McIntyre. This also looks likely as The Fiend is certainly not a weak character and has been booked as a demon. However, of late, he has been having less than impressive matches; his partnership with Bliss has also not done him any good. However, all this could change soon. It would do a world of good for WWE Creative and fans to see The Fiend on top of the world – not Roman Reigns!

Scenario 5 – Instant Classic – Remember, Kane who is known as a pioneer of inferno matches even lost many an inferno match he was part of. Despite this, he emerged stronger and put on shows that got defined as "Instant Classics". This could be true for The Fiend as well. He could win championships in a jiffy and then put over "fresh" superstars in matches that could well receive 5-star ratings from critics. If this turns out to be true, The Fiend could be going Kane's way with respect to crafting his future path in WWE. This may not be an ideal situation as Wyatt as The Fiend is now "over" with the WWE Universe. He needs to stay as the unbeatable monster that he is booked to be. There is certainly no case for The Fiend to put over stars – especially Orton. Thus, the former needs to come back at the earliest.

Hence, The Fiend deserves a comeback – but will it be in an altogether new avatar. Only time will tell! We predict a brighter future for Bray Wyatt, nonetheless.