New Drew McIntyre – Undertaker picture is taking Indian netizens by storm, check out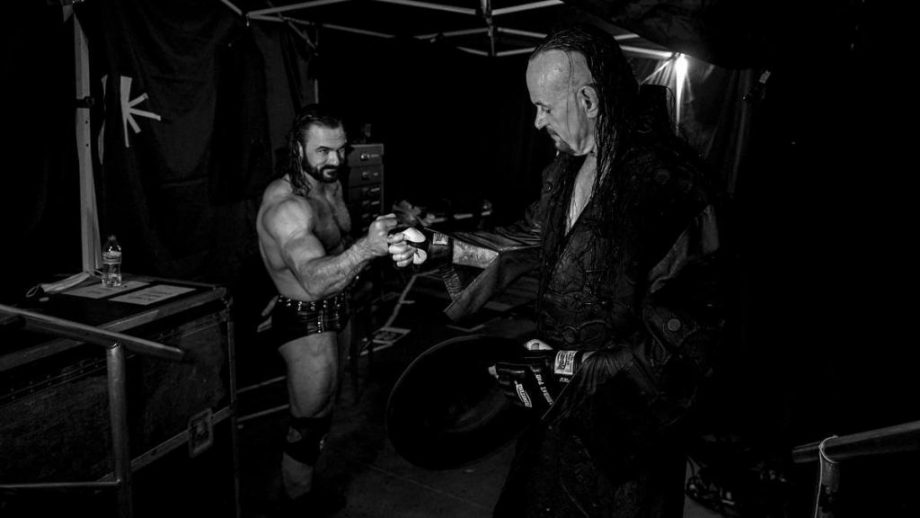 WWE
An image featuring The Undertaker and current WWE Champion Drew McIntyre has now gone viral. This picture is also being received positively by WWE fans in India who have taken to social media to express appreciation to the two powerhouses of Wrestling.
At this juncture, it is worth understanding that both McIntyre and The Undertaker are well known faces in India (from the WWE) and fans connect well with the two superstars. The latter recently announced his in-ring retirement, while the former has looked dominant with victories over stars like Brock Lesnar, Seth Rollins, and Randy Orton. Hence, the image, check out below, potentially represents the past, present, and future of WWE wrestling:
It is also worth noting that The Undertaker and Drew McIntyre should have squared off. This would have been an epic contest. The two superstars did fight against each other a decade ago but McIntyre was not in the form he is now. Also, Taker facing off against The Fiend Bray Wyatt is also a cracker of a contest and fantasy booking. With the former now having retired, there is no chance of seeing these matches unless there are some drastic changes.
As far as McIntyre is concerned, he is slated to face AJ Styles at Hell in a Cell 2020 with his championship on the line. As of now, McIntyre is the odds-on favourite to emerge tops and go into both the Royal Rumble and Wrestlemania 37 as WWE champion. Styles could be feuding for the US title at the Royal Rumble, against champion Bobby Lashley who could face McIntyre for the world title (based on fans' expectations) at the Show of Shows.