Matt Hardy shares throwback image of "early days" in WWE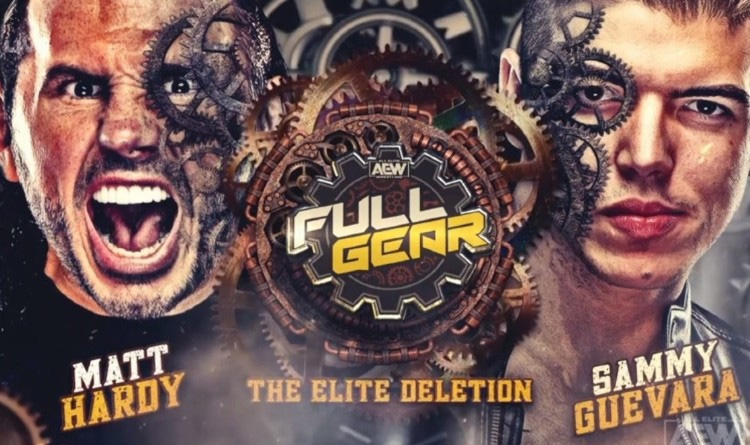 Professional wrestler Matt Hardy, who is now with AEW, has shared an image of him during his early days in the WWE as part of The Hardy Boyz along with his brother Jeff Hardy. This picture is from 1999 when Matt and Jeff had just set foot in the WWE (then known as WWF).
Check out this image below:
From 1999, The Hardy Boyz had tremendous success in the WWE and won multiple WWE tag team championships. Their team, even today, is ranked amongst the greatest tag teams in the wrestling business. However, the eventual main-event success that should have followed The Hardy Boyz was elusive till 2008 when Jeff Hardy catapulted into the main-event division in singles competition. Matt Hardy also became an ECW champion then. Their success in WWE primarily lies in the tag team division and the Hardy duo is known for their extreme style matches involving tables – ladders – chairs (TLC) along with the likes of The Dudley Boyz and Edge – Christian.
As of now, Matt Hardy is with AEW – a move believed by many wrestling analysts to revitalize Hardy's career with this run probably being his last before he announces retirement from full-time wrestling.
On the other hand, Jeff Hardy won the United States and the Intercontinental championships in his latest run in the WWE; but he still finds himself short of main-event status. It is not opportune time for Hardy to receive a huge push towards capturing the WWE/Universal championship; Jeff has won multiple championships (heavyweight division titles) in various promotions outside of the WWE.
Hence both the Hardys' climb should be booked strongly, by the Creatives of their respective companies, to win heavyweight titles and top the listings in singles wrestling. Matt's "Delete" and "Broken" gimmicks resonated well with fans; now, it is time for main-event gold for the Hardys along with a hall of fame nomination (in the near future).