Lars Sullivan dominant performance on Friday Night Smackdown causes a potential shift in superstar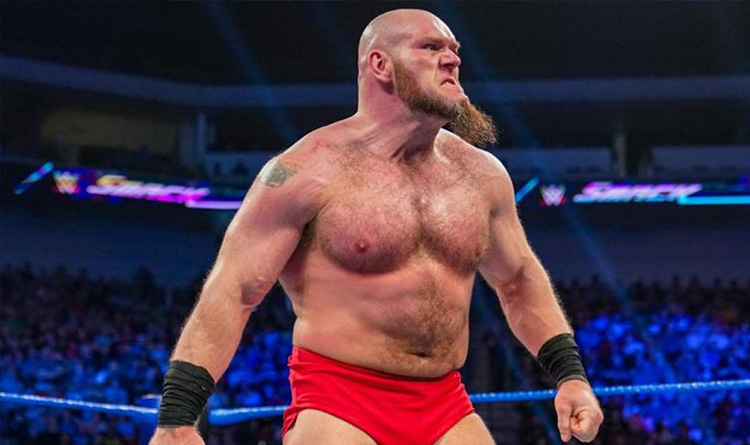 WWE
Friday Night Smackdown witnessed Lars Sullivan in action. He destroyed Shorty G in a relatively short period of time, to emerge victorious as expected; but this was not the only result.
Sullivan's victory over Shorty G also witnessed the latter wanting to undergo a change of character and also bid goodbye to his Shorty G persona. Here, remember that Shorty G was earlier called Chad Gable and was recognized as a main-eventer along with Jason Jordan; by forming the team American Alpha.
Now, with Sullivan having crushed Shorty G; the latter stated that he would want to be known as an achiever again. He also stated that he was "quitting" but only his Shorty G persona. This development is important considering the fact that the now erstwhile Shorty G as a potentially reinvented Chad Gable could get a push; this could be for the tag team championships along with another superstar. It is also not an exaggeration to believe that Jason Jordan could return to Friday Night Smackdown.
In summary, Sullivan has looked more dominant than ever since his return to WWE after a career threatening knee injury sustained during early 2019. He could soon be getting a main event push. Fans would also want to potentially witness Sullivan pick up a victory over Roman Reigns and win the Universal Championship. This would definitely be "best for business".
In related news, WWE legend The Undertaker's unseen/special moments would be premiered for Indian fans in a show called "Phenom 30 years of The Undertaker". This would premiere on 15 November in India on Sony Ten English and Sony Ten 3 Hindi. The show also captures emotional moments of fans during The Phenom's matches; plus multiple off-the-record aspects featuring the legendary superstar.