Kenny Williams smashed his former tag team partner Amir Jordan at NXT UK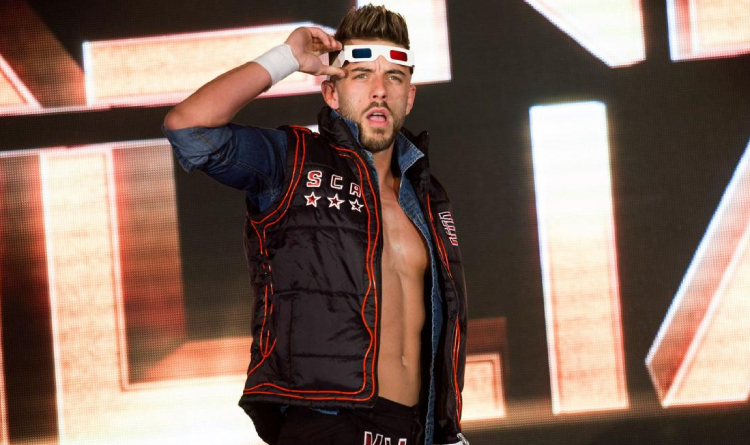 Williams coming to the ringside
The feud between former tag team partners Kenny Williams and Amir Jordan reached a dramatic turn after the wrestlers had battled at NXT UK on April 15.
Jordan demanded a rematch following his loss
Amir got famous for using illegal tactics in the ring. In a clash against Mark Andrews and Flash Morgan Webster, Jordan scored victory with a groin strike and earned a title shot against NXT UK Tag Team champions Pretty Deadly, composed of Lewis Howley and Sam Stoker. Williams berated his ally for using dirty tricks, but Amir stuck to his philosophy "a win is a win". During a bout against Pretty Deadly, the referee accidentally dropped the belts, Jordan picked one up and handed it to Kenny. Williams got furious and hit his teammate, while Howley and Stoker pinned Jordan and retained the gold.
Jordan blamed Williams for a defeat and challenged him at NXT UK. He had attacked Kenny before the bell rang, but Williams threw him to the ringside. Amir fought back with a baseball slide. However, Williams landed a combination of a suplex and a kick for a 2-count. Amir hit Kenny with a dropkick followed by a somersault senton. Williams rolled Jordan up for another near fall. The wrestlers began brawling on the ground and exchanged heavy shots. Kenny eventually took over, slammed Jordan, caught him in a headlock driver and secured victory by pinfall.
In a post-fight interview, Amir claimed that their quarrel was not over yet and hinted at a rematch. He believes their team has been on the verge of capturing the titles after 2 years of struggle and keeps accusing Williams of missing the opportunity to become NXT UK Tag Team champions.