Impact Wrestling: John E Bravo experiences "something weird" at his on-air wedding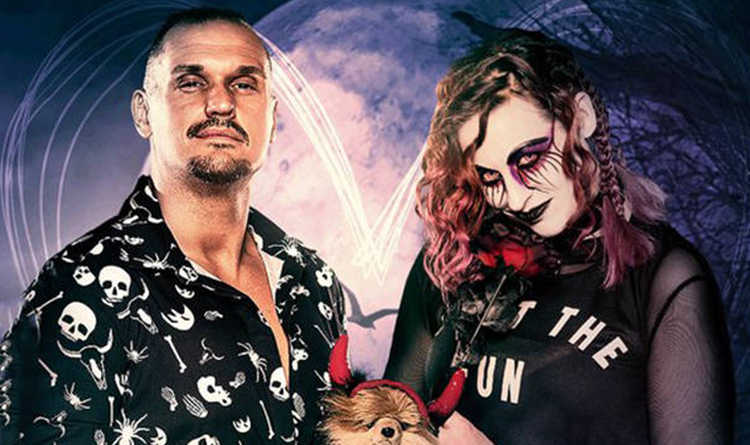 Impact Wrestling
This week's Impact Wrestling's main event was the on-air in-ring wedding of John E Bravo and Rosemary officiated by James Mitchell. Just when the couple were about to complete their wedding, something word happened and seemed like John E Bravo was gone for good.
There was complete darkness just when the wedding was about to be completed, and a loud bang could be heard. After the lights came out, John E Bravo was seemingly unconscious; some rumour mills have even been suggesting that he has been shot. But there is yet to be light on this predicament.
More developments regarding what happened to Bravo would surface next week; but for now this is still an unanswered question. Did somebody attack Bravo, or was Rosemary somehow involved in Bravo's predicament?
Here, it is worth noting that Rosemary's aide Taya Valkyrie had warned the former against marrying Bravo this week on Impact. Could Bravo's situation have anything to do with this?
The "mystery", at the wedding, would more or less be answered on Impact Wrestling next week. This makes for a potentially exciting predicament.
In related news, in this week's Impact Wrestling, newly crowned champion Rich Swann put his title on the line against Eric Young and even defended it successfully. Moose confronted Swann, and even attacked Willie Mack during a backstage segment. With Swann having been confronted by Moose, there could be a new rivalry in the making and the TNA World Heavyweight championship could well be unified with the Impact World Championship in the near future. Willie Mack could get himself involved in the feud between Swann and Moose in all probability. Finally, with Rhino having guaranteed himself a title shot at any championship in the company, he could also enter the feud but it is a tad unlikely in the immediate future.