"Guitar on a pole" match set to make its debut in WWE this Monday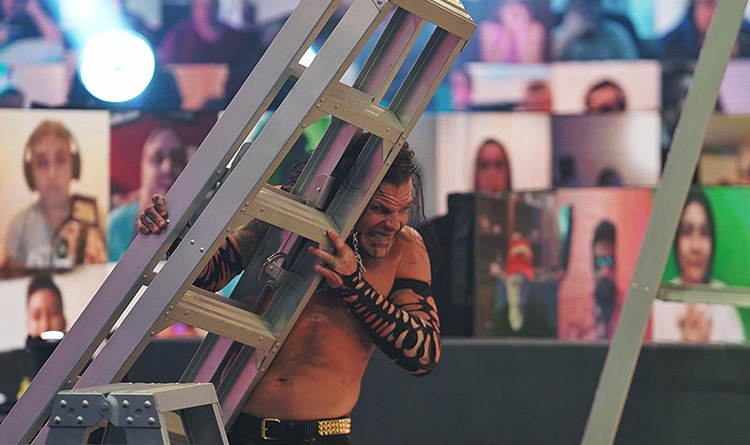 WWE
Ever heard of "Guitar on a pole" match in the WWE, well you could now get to actually witness such a bizarre match this Monday Night on RAW. The weird match will have a guitar suspended from a pole and the winner grabbing it is declared the winner. Terrible!
This Guitar on a pole match is for supremacy between Elias and Jeff Hardy as part of their ongoing feud. At this juncture, both Elias and Hardy have smashed a guitar over each others' backs umpteen times. This match announced for Monday Night RAW doesn't make sense. Nonetheless, it does grab eyeballs considering the bizarre elements it involves. The match stipulations are similar to that of a slip on a pole match where the inner grabbing the slip fastened to the top of a pole wins.
Now, the rivalry between Elias and Hardy is starting to get stale, and the latter actually needs to be in the main-event battling bigger names and going for championship gold. It is thus sad to see Hardy relegated to being part of guitar on a pole matches.
Elias, too, is a serious talent and definitely deserves a championship such as the United States or the Intercontinental titles. The guitar match announced for Monday Night RAW reminds of that from Jeff Jarrett's era where the guitar more or less played a prominent part in Jarrett's matches.
If you are a WWE loyalist, would you prefer Hardy winning the WWE championship from Randy Orton and doing something big in his career rather than chase guitars. Remember that Hardy is in a juncture of his career where this WWE run could well be his last before he moves on to other "pastures". With Matt Hardy already having been "wasted" by WWE, another Hardy definitely deserves better spotlight and main event status rather than guitars, agree?