Good for the fans if a new WWE Universal Champion is crowned at Hell in a Cell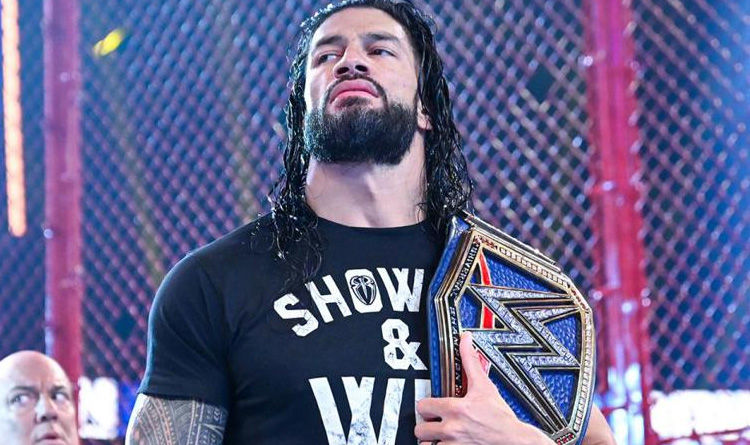 wwe.com
Roman Reigns, is currently the favourite within the WWE management's scheme of things and this situation has been the same for more than five years. Whether fans want Reigns as the current Universal Champion, it is for them to say, but time has certainly come to witness a newer face as the Universal Champion post this Sunday's Hell in a Cell.
Undeniably, Reigns is the current Universal Champion after besting both "The Fiend" Bray Wyatt and Braun Strowman at Payback in August. After this, The Fiend did not receive a rematch for the Championship but instead found himself drafted to RAW. Reigns won multiple matches and established himself as the champion. Now, this needs to end (at Hell in a Cell) for the below reasons:
WWE management has been pushing Reigns for at least five years,despite fans' negative reaction to him being a main eventer in multiple Wrestlemania events. His victory over The Undertaker in 2017 also met with disapproval from fans across the world. Hence, this push must end and a fresh face viz. Samoa Joe, Braun Strowman himself, John Morrison, and even Otis (through his Money in the Bank contract cash- in) needs spotlight to carry the legacy of main eventing Wrestlemanias; forward.
From a fans; perspective, it is truly sickening to see Reigns win championships and stay on as champion at multiple major WWE events. With Braun Strowman seemingly looking dominant at the beginning of this year, he was made to lose to Reigns twice consecutively thus weakening the former's hold and his push to main event status.
The WWE needs a fresh face, after John Cena held the company on his shoulders for nearly a decade. Reigns' unacceptance from fans worldwide should be enough indication that he might not be able to stay in the same league as Cena when it comes to being the "face" of WWE. Reigns' latest push has even resulted in Paul Heyman turning heel after six years; but the storyline just doesn't excite. Hence, it is now time for fresher storylines, especially putting Roman Reigns on secondary priority, to find the next "face" of the company.