Edge will face Universal champion Roman Reigns at WrestleMania 37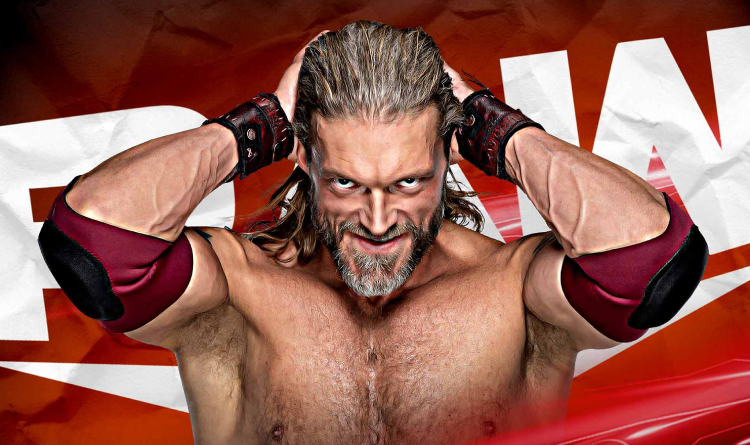 Edge before a fight at WWE Raw
Canadian veteran Edge will reportedly face Universal champion Roman Reigns in the WrestleMania 37 main event on April 11.
Drew McIntyre vs Edge bout has allegedly fallen through
Edge was victorious at the Men's Royal Rumble on January 31 and got a ticket to WrestleMania 37. He is set to headline the tournament in a showdown against WWE king Drew McIntyre or Universal title-holder Reigns. According to Wrestling Observer, WWE has chosen Roman as an Edge's opponent for The Grandest Stage of Them All.
However, an incident that happened at WWE Raw on February 1 clearly built in favor of Edge vs McIntyre contest. The WWE champion was opening the competition; however, Edge interrupted him and accused Drew of softness. The Canadian claimed that he expected to see "the Scottish Firebreathing Dragon" but met a polite WWE champion instead. That heated argument might be the beginning of a feud between the athletes in the run-up to WrestleMania.
At WWE Raw, Edge took on legendary wrestler Randy Orton. Edge opened up quickly, trying to finish the clash as soon as possible with an Anti-Venom and an Edgecution. Nevertheless, Orton withstood his rival's attacks and countered with a powerslam. But the Canadian quickly got back to his feet, landed an Edge-o-Matic and finished Randy with a spear. Edge has beaten his old foe twice in 2 days. However, it would be fair to say that he scored the victory at Raw with the help of Alexa Bliss, who appeared on the rope and distracted Orton.