Drew McIntyre will defend the WWE title against Bill Goldberg at Royal Rumble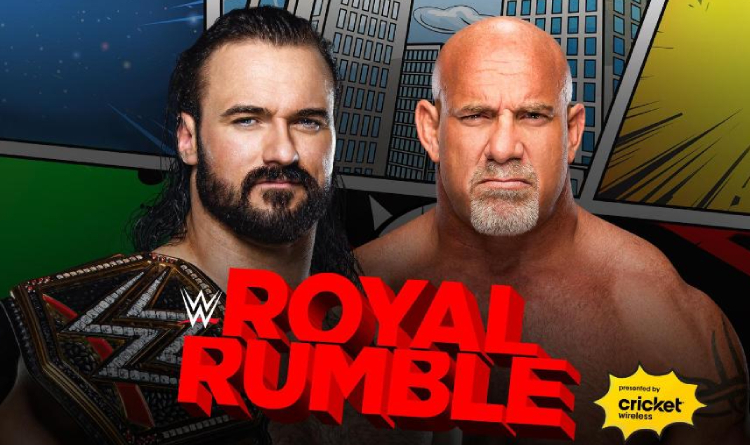 McIntyre to take on Goldberg
A WWE title fight between current champion Drew McIntyre and legendary veteran Bill Goldberg has been officially booked for Royal Rumble scheduled on January 31.
McIntyre is set to beat COVID-19 and Goldberg
Goldberg challenged McIntyre right after the champion's victory over Keith Lee at WWE Raw. Drew accepted the Hall of Famer's callout in order to teach him a lesson in respect. The ruling king believes Bill has no power against his physical strength, because Goldberg is 19 years older and is far from his prime.
However, the bout was in jeopardy after WWE reported that Drew had tested positive for coronavirus and had been quarantined on January 11. Nevertheless, the promotion reaffirmed the contest would be held at Royal Rumble. Drew claimed that he had no symptoms and advised everyone to wear masks. Apparently, he hopes to get better in the coming weeks and be ready for a wrestling match at Royal Rumble.
McIntyre believes his mission as a WWE champion lies in promoting professional wrestling and reaching fans, who cannot attend tournaments due to COVID-19 epidemic. Drew predicts a bright future for WWE in 2021, and he is looking forward to fighting with the audience in attendance.
Goldberg came back to WWE after a 6-month hiatus in February 2020. He defeated Bray Wyatt and won the Universal belt for the second time in his career. However, Bill failed to retain the title in the next contest against Braun Strowman at WrestleMania in March. Goldberg was supposed to return to the ring on January 4 2021 at Royal Rumble. He had to face McIntyre, but, unfortunately, the showdown was cancelled.