Daniel Bryan to battle Roman Reigns for the Universal title at WWE Fastlane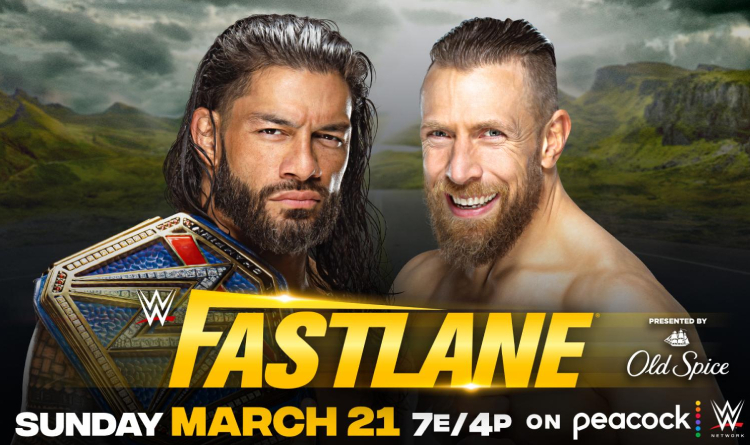 Reigns to take on Bryan
Former WWE champion Daniel Bryan is set to battle Roman Reigns for the Universal title at WWE Fastlane scheduled on March 21.
Bryan submitted Jey Uso in a grueling title elimination contest
Daniel faced Jey Uso in a Steel Cage match at SmackDown on March 5. The athletes fought in the ring surrounded by a wired fence, which prevented any interference. To win the clash, a wrestler had to escape the cage, make a submission or pin his rival down.
Uso tried to run away from the battlefield through the door right away. Bryan stopped him with a Dropkick and attempted to leave the cage in his turn. However, Jey kicked him to the knee and climbed up the fence. Daniel caught up with his enemy, and the wrestlers started brawling on the top of the cage. Bryan hit his opponent several times but took a Superkick and fell to the mat.
Jey was close to finishing his opponent on the ground twice – with a Splash and a combination of Enziguri plus Superkick. Nevertheless, Bryan withstood the onslaughts and caught Uso in the Yes Lock. Jey had no other choice but to tap. As a result, Daniel won by submission and got a title shot against Reigns.
Bryan has been pursuing the WWE Universal championship for almost 3 years. In 2019, he challenged Bray Wyatt for the belt twice but lost on both occasions. Daniel was the last man standing in the Elimination Chamber contest, which took place on February 21, 2021. He took on Roman for the gold immediately after the showdown but failed to dethrone the king. Bryan demanded a rematch claiming that he deserved it. Reigns praised Daniel's performance in a fight against Uso and accepted his callout.