Catch the "Brothers of Destruction" live on 15 November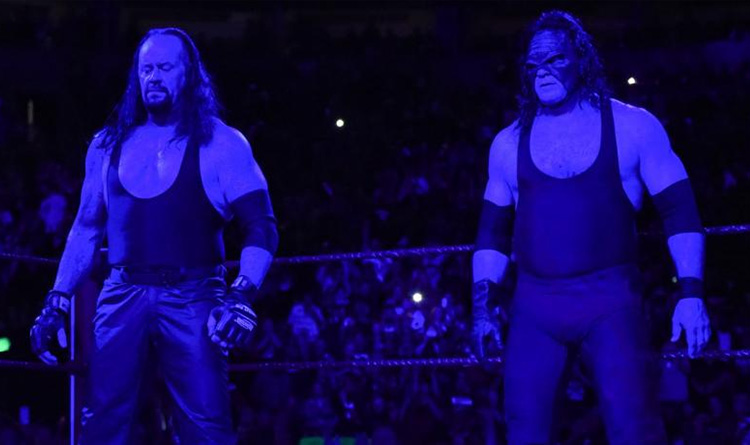 WWE
WWE's most popular and deadly Brothers of Destruction viz The Undertaker and Kane are again coming together, watch them on 15 November. The famed duo's most popular moments have now been captured in a documentary and this would premier on 15 November.
All the deadliest moments and exploits of the duo would be up for grabs. The Brothers of Destruction documentary premieres on the WWE Network on 15 November. The documentary premiered at the Austin Film Festival on 29 October. USP of the documentary is that it would showcase the original deadly avatars of both The Phenom and his storyline half brother Kane (with the mask).
At this juncture, it is also worth noting that The Undertaker who is an immortal character in the WWE has also been chronicled in the Undertaker 30 social media showcase. Undertaker 30 lets fans relive some of the most classic moments in the wrestling career of The Undertaker (real name – Mark William Calaway). Now, with the Brothers of Destruction premiering soon on the WWE Network, fans get to check out an extensive sneak-peek into the most popular duo of the wrestling world. Hence, WWE loyalists and fans worldwide could block their calendars for 15 November.
In related news, fans of The Undertaker in India can get exclusive access free of cost to the most popular aspects about The Phenom. This is in the form of a TV show called "Phenom 30 years of The Undertaker" that also premieres on 15 November on Sony Ten English and Sony Ten 3 Hindi channels in India. This is a special film featuring off-beat moments in The deadman's 30-year career in the WWE. Survivor Series 2020 marks The Phenom's thirtieth year in the "business". At this juncture, it is widely speculated that The Undertaker has retired from the WWE. However, it would not be an exaggeration to state that the legend could come back for at least one more match possibly starting from Wrestlemania 37.