Bobby Lashley will face The Miz for the WWE title at Raw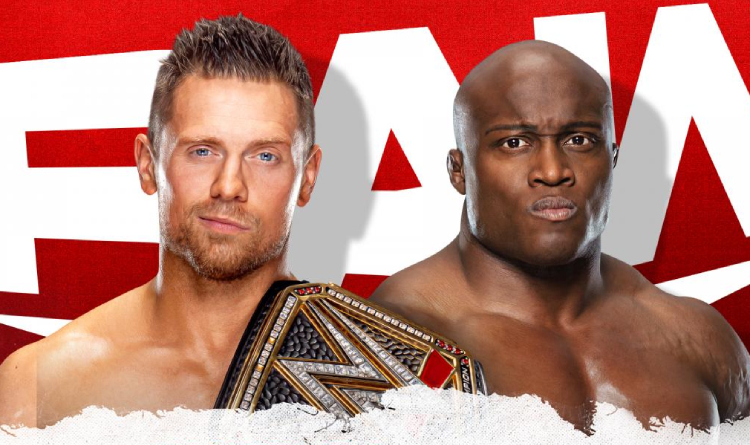 The Miz to take on Lashley
Former Intercontinental champion Bobby Lashley will face WWE-title holder The Miz at WWE Raw on March 1.
Drew McIntyre fell prey to insidious conspiracy
WWE king McIntyre defended his belt against 5 contenders at WWE Elimination Chamber 2021 on February 21. However, he walked right into a trap laid by Lashley and The Miz. Bobby ambushed Drew with a beatdown, and The Miz hammered the champion with a Skull Crushing Finale. As a result of a surprise attack, The Scottish Psychopath lost the title. The Miz grabbed the belt and ended McIntyre's 96-day reign.
Obviously, Lashley and The Miz had struck a deal before the Elimination Chamber match. Bobby agreed to help Mr. Money in the Bank capture the crown in exchange for a title opportunity. The Miz complied with the terms of the pact and agreed to give Lashley a chance to win the gold.
Bobby competed in MMA and amassed a record of 15-2. He signed with Bellator in 2014, won 5 consecutive bouts in the promotion, but decided to come back to WWE. Last year, Bellator terminated the contract with Lashley, and he concentrated on wrestling career. In 2021, Bobby took part in the royal rumble match. He showed outstanding offensive skills and eliminated The Hurricane, Damian Priest and Dominik Mysterio.
The Miz won the WWE belt for the first time in 2010. He was dethroned by John Cena after reigning for 159 days. The Miz reunited with John Morrison in 2020; however, the duo failed to regain the championship. Thus, The Miz decided to cash in on McIntyre and successfully executed his ploy.