Alexa Bliss faces famed veteran Randy Orton at WWE Fastlane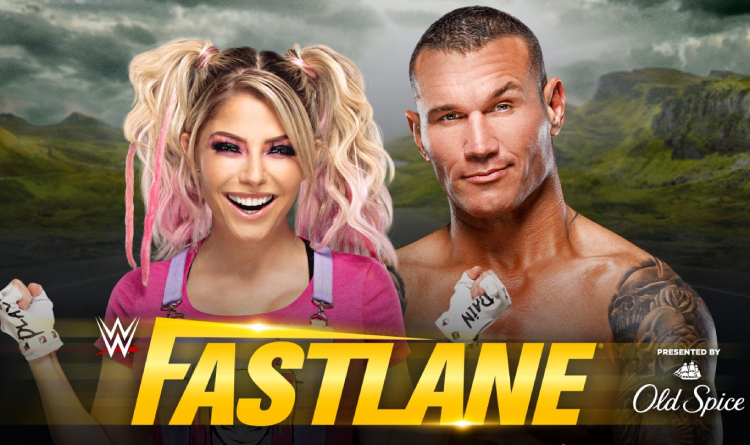 Bliss to fight Orton
Former Women's Triple Crown champion Alexa Bliss faces famed wrestling veteran Randy Orton at WWE Fastlane on March 21.
The Viper wants to avenge Bliss for a fireball into the face
A heated feud between Alexa and Randy is finally coming to the end. Bliss recently suggested Orton to battle it out in the ring and "kick her out of his life". Her sworn enemy accepted the callout, and WWE added the bout to the Fastlane fight card.
Randy started a rivalry with Bliss and her ally Bray Wyatt after losing the WWE title to Drew McIntyre in November 2020. The Viper took on The Fiend at TLC: Tables, Ladders & Chairs in December. The athletes faced off in a breath-taking Firefly Inferno match. According to the rules, the wrestlers had to put an opponent on fire to win the contest.
Orton and Wyatt exchanged strikes at the beginning of the showdown. Bray decided to use a weapon to defeat his rival. He attacked Randy with a burning belt, placed him on a rocking chair doused with gasoline and tried to light it up, but The Viper escaped. Orton eventually set his opponent's clothes ablaze by walking him into the fire surrounding the ring. Randy finished Wyatt with an RKO and scored victory.
Following the contest, Randy faced Hall-of-Famer Triple H in the Raw main event. The sportsmen were grappling in the ring, when Bliss appeared out of the shadows. Alexa landed a fireball to Orton's face to take revenge for her partner Bray. The clash resulted in a no contest, and Randy suffered minor burns to his face. Bliss claimed that she was not going to stop chasing The Viper, forcing him to fight her one-on-one to end his nightmare.