Alexa Bliss beat WWE double champion Asuka at Raw on January 18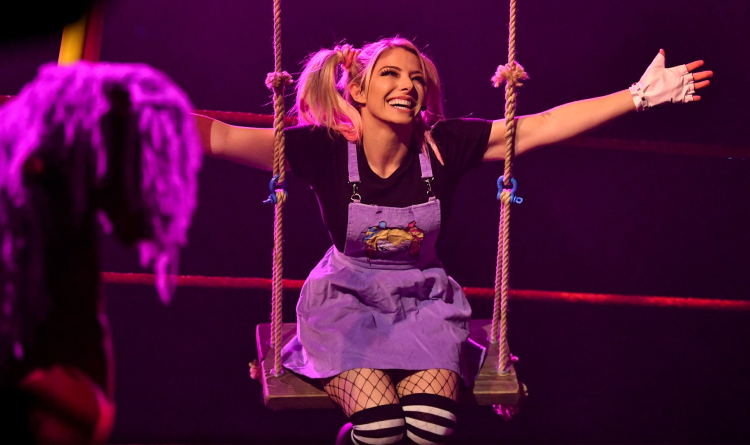 Bliss to battle Asuka in her playground
A non-title bout between WWE double champion Asuka and former Triple Crown champion Alexa Bliss in the Raw main event on January 18 resulted in Asuka's unexpected defeat.
Alexa Bliss to compete at Royal Rumble
Asuka faced Bliss on "Alexa's Playground". Princess Kana beat Alexa up and was close to making her tap at the beginning of the fight. However, in a crucial moment, Bliss fell into a trance and transformed into Sister Abigail. Her ominous incarnation withstood all of Asuka's attacks without breaking a sweat. Eventually, Sister Abigail caught the champion, pinned her down and won by submission.
According to WWE, Alexa Bliss, Peyton Royce and Shayna Baszler are set to take part in Royal Rumble on January 31. Drew McIntyre and Bill Goldberg will headline the event. Drew won the WWE title in a bout against Brock Lesnar in March 2020, but lost the gold to Randy Orton in October. Next month, McIntyre beat Orton in a rematch and regained the belt. He accepted Goldberg's challenge to teach him a lesson in respect. The champion is confident in his victory over Hall of Famer, noting that Bill is 19 years older.
American wrestling superstars Mandy Rose and Dana Brooke have been booked for Royal Rumble as well. WWE has yet to announce Team Double D's opponents. They will most likely compete against Women's Rumble participants Bianca Belair, Charlotte Flair, Bayley and Nia Jax.